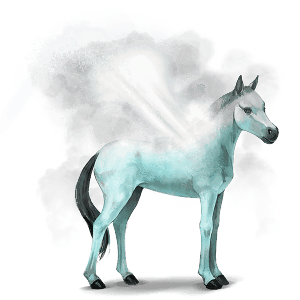 | | | |
| --- | --- | --- |
| Stamina | | 7437.86 |
| Speed | | 4005.00 |
| Dressage | | 3146.79 |
| Gallop | | 7723.93 |
| Trot | | 9154.29 |
| Jumping | | 5149.29 |
| | |
| --- | --- |
| Breed: Divine | Age: 4 months |
| Species: Riding Horse | Height: 10.3 hands |
| Gender: male | Weight: 279.4 pounds |
| Coat: Divine | Date of Birth: 2023-04-29 |
| Producer: Nyunyu160 | |
Genetic potential
Total: 7996.00

Stamina

1979.81

Gallop

1286.56

Speed

959.52

Trot

715.64

Dressage

1673.56

Jumping

1380.91
Excellency
Stamina
Speed
Dressage
Gallop
Trot
Jumping
This horse has 742 excellence stars.
Comb

stamina: +4, speed: +4

Hoof pick

dressage: +8

Tub of grease

stamina: +8, speed: +8

Gouldian finch

jumping: +6
Geyser

is one of the

Water Horses

.

Geyser is the son of Cascade and Snowflake.

His skills are exceptional and switch around on a daily basis, which makes him potentially proficient at everything.

Thanks to the heat that radiates from his body, Geyser gives 3% fertility per day to the meadows in your equestrian center when they lie fallow in any season (instead of 1% in the Spring and Fall, and 0.2% in the Winter).

Geyser cannot be sold.
Equestrian Center

Geyser is younger than 6 months old and still lives with his dam, so you don't need to place him in an equestrian center.