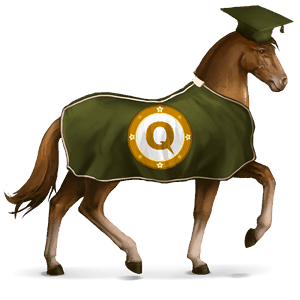 | | | |
| --- | --- | --- |
| Stamina | | 2990.00 |
| Speed | | 2980.00 |
| Dressage | | 2980.00 |
| Gallop | | 2980.00 |
| Trot | | 2970.00 |
| Jumping | | 2960.00 |
Breed: Divine
Age: 42 years
Species: Riding Horse
Height: 15.3 hands
Gender: male
Weight: 1100 pounds
Coat: Divine
Date of Birth: 287 B.C.
Producer: Nargento
Victories
Galloping race
0
0
0
0
Trotting race
0
0
0
0
Cross-country
0
0
0
0
Show Jumping
0
0
0
0
Dressage
0
0
0
0
Genetic potential
Total: 17860.00

Stamina

2990.00

Gallop

2980.00

Speed

2980.00

Trot

2970.00

Dressage

2980.00

Jumping

2960.00
Excellency
Stamina
Speed
Dressage
Gallop
Trot
Jumping
This horse has 1732 excellence stars.
Whip

dressage: +4, gallop: +9, trot: +9, jumping: +9
Archimedes is the horse of knowledge.

He has an intelligence gauge that changes according to the players' answers to his questions.

Every day, Archimedes gives 1 aging point to all the players who answer his questions correctly.

This horse can be sold.

You can increase his skills by using your Passes.
Equestrian Center
Archimedes is not registered in an equestrian center yet.
Training
| | | |
| --- | --- | --- |
| Stamina | | |
| Speed | | |
| Dressage | | |
| Gallop | | |
| Trot | | |
| Jumping | | |