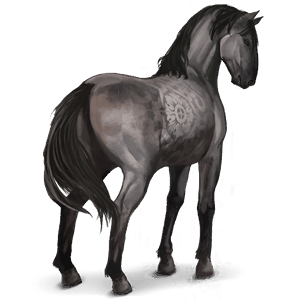 | | | |
| --- | --- | --- |
| Stamina | | 0.00 |
| Speed | | 0.00 |
| Dressage | | 0.00 |
| Gallop | | 0.00 |
| Trot | | 0.00 |
| Jumping | | 0.00 |
| | |
| --- | --- |
| Breed: Sorraia | Age: 3 years 2 months |
| Species: Wild | Height: 14.2 hands |
| Gender: male | Weight: 976.8 pounds |
| Country: Portugal | Date of Birth: 2012-04-03 |
| Trainer: Ow | |
| | | |
| --- | --- | --- |
| Stamina | | 0.00 |
| Speed | | 0.00 |
| Dressage | | 0.00 |
| Gallop | | 0.00 |
| Trot | | 0.00 |
| Jumping | | 0.00 |
Victories
Galloping race
0
0
0
0
Trotting race
0
0
0
0
Cross-country
0
0
0
0
Show Jumping
0
0
0
0
Dressage
0
0
0
0
This horse doesn't have any bonuses.
Sorraia


Wild horses are extremely rare and need to be tamed before they can be properly trained.

This can be a long and difficult process, but when you're done they reward you with a ton of diamonds up until 80 years old!


If you're one of the quickest to tame a wild horse breed, the horse will have a high genetic potential and the chance to be numbered.

This horse cannot be sold.
Tamed horses
Already 1798 Sorraia horses tamed: