Welcome to Avalon

All Ponies in sales are negotiable.  I will happily accept BM items in place of some passes. 
My favorite BM item is a Piece of Cloud, I also like MA and CT.  If you see a horse of mine in the sales for passes, I would be happy to negotiate trades.  I also love to receive Aging Points.  If you gift me one, I will congratulate you and visit your EC's forum.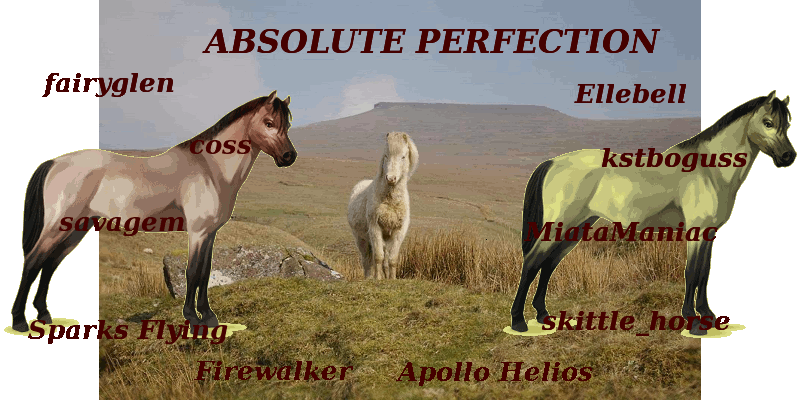 Congratulations to Team Absolute Perfection, for breeding the first 25 starred Welsh ponies!  Please pm me if you would like to purchase a nice foal or fully blupped adult.  

"The price of love is grief."     In memory of Annie,   May 3, 2000 - August 4, 2009  Also, my dear beloved Buster has joined you.  April 14, 1998 - October 16, 2009.  Together again.