Gifts Divines Give in ABC Gift Order    1-11-2021

2* Classic Saddle Cloth__________Rainbow_________________Rainbow*
2* Ear Bonnet_________________Rainbow_________________Rainbow*
2* Polo Wrap__________________Rainbow_________________Rainbow*
*Must own all other Rainbow Divines to receive Rainbow
Achille's Heel_________________Tamatauenga_______________Maori
Achille's Heel_________________Midir____________________  Celtic
Achille's Heel_________________Yggdrasil@5,000yrs_________Ancestral
Age Points
Air Element__________________Tawhirimatea_______________Maori
Aphrodite's Tears______________Aquarius___________________Zodiac
Aphrodite's Tears______________Hippidion__________________Prehistoric
Aphrodite's Tears ________________Libonotus__________________Wind
Apollos' Lyre_________________Aengus____________________Celtic
Apollos' Lyre_________________Borvo_____________________Celtic
Artemis Arrow________________Dadga_____________________Celtic
Bear White___________________Joyeux Noel________________Christmas
Bear Grizzly__________________Sequoia____________________Plant
Bell Boots*See Separate List
Bewitched Pumpkin
Black Orchid_________________Baldr_____________________Nordic
Black Orchid_________________Eurus_____________________Wind
Black Orchid_________________Yggdrasil@250yr____________Ancestral
Bonus Pack__________________Notus______________________Wind
Bonus Pack__________________Ptah_______________________Egyptian
Book of Monsters_____________Hela_______________________Nordic
Catrina's Brooch______________
Chronos' Timer_______________Percival____________________Grail
Chronos' Timer   _____________ Samurai____________________Japanese
Chronos' Timer_______________Thracius___________________Wind
Chronos' Timer_______________Yggdrasil@24,000yr__________Ancestral
Darumas____________________Sekiryu____________________Dragon
Double Droppings_____________Tianma____________________Chinese
Dragon's Flame_______________Manticore__________________Dragon
Double-Sided Medallion________Delling____________________Nordic
Earth Element________________Tane Mahuta________________Maori
Elves Pack___________________Merry Christmas_____________Christmas
Energy*see Separate List
Equus*see Separate List
Farm-hand(10-day contract)_____                                                           Maori
Fertility Wand________________Loki_______________________Nordic
Fertility Wand________________Gemini_____________________Zodiac
Fertility Wand________________Zephyrus____________________Wind
Fire Element_________________Mahuika____________________Maori                                                     
Fifth Element________________Ymir_______________________Nordic
Fifth Element________________Yggdrasil*____________________Ancestral
Yggddrasil gives Special 5h Element @ 100,000yrs of age
Fifth Element*All Zodiac/Calendar Divines according to your birthdate
Once you own all Zodiac Divines, Serpentarius will give a Special 5th Element
Flax*See Separate List
Foals_______________________
Foals-Unicorn_________________Kaktos______________________Plant
Foals_______________________
Golden Apple________________Kabuki______________________Japanese
Golden Apple________________Borvo_______________________Celtic
Golden Apple________________Yggdrasil@9,000yrs____________Ancestral
Golden Fleece________________Amun______________________Egyptian
Harmony Pack________________Lancelot____________________Grail
Harmony Pack________________Bragi_______________________Nordic
Harmony Pack*for Donkeys only__Midas______________________Mythology
Helios' Ray__________________Bonsai______________________Japanese
Helios' Ray__________________Merry Christmas_______________Christmas
Helios' Ray__________________Liana_______________________Plant
Hera Pack___________________Sakura______________________Japanese
Hera Pack___________________Haumia-Tiketika______________Maori
Hera Pack___________________Aengus_____________________Celtic
Hera Pack___________________Fern_______________________Plant
Hermes' Winged Staff__________Thoth______________________Egyptian
Hermes' Winged Staff__________Yggdrasil@150,000yrs_________Ancestral
Hermes' Winged Staff__________Jormungandr_________________Nordic
Hestia's Gift_________________Caicias______________________Wind
Hestia's Gift_________________Anubis______________________Egyptian
Hestia's Gift_________________Friggja______________________Nordic
Hestia's Gift_________________Carnivorus___________________Plant
Horn of Plenty (HOP)__________Epona______________________Celtic
Horn of Plenty (HOP)__________Yggdrasil@2500yrs____________Ancestral
Horn of Plenty (HOP)__________Xanthos*____________________Mythology
*Each day you can stroke a Xanthos
for a chance to win a HOP. The owner
of the Xanthos does not receive a HOP
because you own one.
Horse Shoe Studs* See Separate List
Hypnos Blanket________________Frost*_______________________Water
*Win by chance. Do not have to
own Frost to win.
Hypnos Blanket________________Midr_________________________Celtic
Inborn Skills__________________Hyracotherius*__________________Prehistoric
*Donkeys only
Inborn Skills__________________Qilin*_________________________Chinese
*Unicorns only 15 bonus points
each skill
Iris Coat______________________Uchchaihshravas_________________Mythology
Iron*See Separate List
Kairos Dial____________________Joyeux Noel____________________Christmas
Leather* See Separate List

Lunge *See Separate List
Magic Hat_____________________Kawaii________________________Japanese
Medusa's Blood (MB)____________Odin__________________________Nordic
Medusa's Blood (MB)____________Libra__________________________Zodiac
Medusa's Blood (MB)____________Morrigan_______________________Celtic
Meteal  Element_________________Ruaumoko_____________________Maori
Monster Egg____________________Yokai_________________________Japanese
Morale*See Separate List
Morpheus Arms__________________Yggdrasil@65,000yrs____________Ancestral
Morpheus Arms__________________Aeolus_______________________Wind
Nyx Pack_______________________Balios________________________Mythology
Nyx Pack_______________________Rehua_________________________Maori
Ow's Helios Ray__________________Heimdall_______________________Nordic
Orca___________________________Borealis________________________Dragon
Owl___________________________Merry Christmas__________________Christmas
Pandora's Box____________________Freya___________________________Nordic
Pandora's Box____________________Boreas__________________________Wind
Pandora's Box____________________Dagda___________________________Celtic
Pass Seeds_______________________
Passes*See Separate List
Philosopher's Stone________________Hydra___________________________Dragon
Philosopher's Stone________________Wikaila__________________________Etria
Philosopher's Stone________________Euronotus________________________Wind
Philosopher's Stone________________Horus____________________________Egyptian
Philosopher's Stone________________Goibniu__________________________Celtic
Philotes's Stroke__________________Epona____________________________Celtic
Piece of Cloud____________________Fuji_____________________________Japanese
Piece of Cloud____________________Taranis___________________________Celtic
Plutos' Parchment__________________Cernunnos________________________Celtic
Poseidon Pack____________________Carnival_________________________Dragon
Poseidon Pack____________________Arion___________________________Arion
Rosettes_________________________Gullifax_________________________Mythology
Sand
Seal of the Apocalypse_______________Fenrir__________________________Nordic
Seal of the Apocalypse_______________Apophis_________________________Egyptian
Spurs____________________________Cernunnos_______________________Celtic
Themis' Scale______________________Tyr_____________________________Nordic
Themis' Scale______________________Sekhmet_________________________Egyptian
Titan's Challenge____________________Seth____________________________Egyptian
Titan's Challenge____________________Taranis__________________________Celtic
Titan's Challenge____________________Kigurumi________________________Japanese
Tub of Grease______________________Longma__________________________Chinese
Unlimited Helios' Ray________________Ra______________________________Egyptian
Vintage Apple______________________Shodo___________________________Japanese
Water of Youth (WOY)_______________Cernunnos________________________Celtic
Water of Youth (WOY)_______________Lady of the Lake____________________Grail
Water of Youth (WOY)_______________Idunn_____________________________Nordic
Water of Youth (WOY)_______________Skeiron____________________________Wind
Water Trough*See Separate List
Weta_____________________________Punga______________________________Maori
Whip*See Separate List
Zeus' Lightning Bolt (ZLB)____________Lug________________________________Celtic
Zeus' Lightning Bolt (ZLB)____________Thor_______________________________Nordic
Zeus' Lightning Bolt (ZLB)____________Iapx________________________________Wind
Zeus' Lightning Bolt (ZLB)____________Taurus_______________________________Zodiac
1-11-2021

Hello:

I thought I would make a list of gifts the Divines give according to the gifts they give in abc order.  This will make it easier to find a particular item you are looking for insteadof looking through all of the divines to find the item you are looking for.  Hopefully,this will help you decide which divine you would like to purchase in the future or which one you would like to work in the immediate future if you already own them.

I hope this will help make it easier for you when you are looking for something in particular.


Have an awesome day.

Ardenia1

4-5-20
Please remember that out of little moments of kindness,

can come a life time of great awesomeness.

Remember all of our first responders'  and those on the front line

working to heal and  save the lives of others
We love you. Our prayers are with you.




3-29-20
Hello:
I know that everyone right now is going through tough times dealing with a global pandemic while trying to maintain a normal life as much as possible.
Please remember you are not alone.  We are all in this together.  My thoughts and prayers are with each of you.  This will not last forever.  This virus storm will pass away. I am pretty sure this will be written about in history books and talked about for a long time.  I hope we are remembered  as people from all nations coming together to encourage one another, comforting  and helping each other the best we know how. 

Remember to wash your hands 20 seconds front and back. 


Love

Ardenia

 I have posted the number of coverings allowed for donkeys and drafts below. It also includes the extra coverings that come with vip perks and divines.  This seems to be a popular daily objective.  I hope this helps you with your breeding programs and your objectives, too.  I hope you have a beautiful day. 



Donkeys 3 coverings  (with VIP perk Tianma : 4 coverings instead of 3 for donkeys)

Draft horses 3 coverings



  Have a very merry Christmas and a Happy New Year 

Famous quotes about life:

"Life is what happens when you're busy making other plans." - ...
"A friend is one that knows you as you are, understands where you have been, accepts what you have become, and still, gently allows you to grow. " – ...

"The greatest glory in living lies not in never falling, but in rising every time we fall."

Hello: 

Thank you for dropping by.  I try to congratulate everyone I see.    I am finally starting to work some of my nib horses again. Yaaay!

7-28-19 Just a little note to pass along about the 2  new promo black market items.    The Athena's Medal promo item helps horses 100% blup without the 20 wins. The Kairos Dial  promo item does not use any of the horse's time when you care for your horse such as feeding and watering.  Both items  will disappear July 29th at 04:00.

I hope you have an awesome day today.  

Please remember to have fun while you are on howrse, and treat everyone on the game the way you want to be treated.

Hello Friends.
  I enjoy collecting clouds and age points.  lol.   The seahorse pictured below gave extra dressage from days gone by in the land of howrse. Just a bit of trivia for fun.
 Thank you for stopping by.  Please sign the guestbook so I can return the favor.  
Ardenia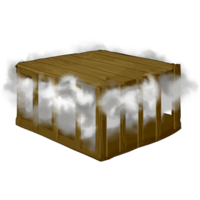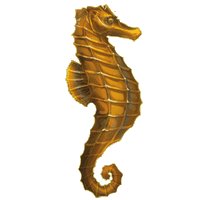 Just remember:  you never live in the same moment twice so if you are having a bad moment it will soon pass.  If you are having a good moment enjoy it.
Ardenia
As life goes on you learn to take the bad with the good and appreciate both.  Without rain the crops won't grow and without troubles and trials you wouldn't appreciate what you have.   

See the pretty picture below.   I thought I would add it to the page for decoration because ~ we all like collecting these cute little age points. 
lol.