The song currently stuck in my head: Joke - RM ( BTS )
sorry for my long absence, a lot happened irl and I needed to take a month off to get everything back together. 
Hi, i'm American pharoh, as you might can guess i like american pharoh the racehorse. I am a girl. I like all animals except monkeys, gorrillas, chimpanzees.... you get the point. I like a lot of different music including rock, pop, electronic, kpop etc. I also love anime, manga, webtoons and anime amvs. I used to play howrse in 2015 with this same account name.
( my avatar is Taehyung from BTS. )  bts gifs at the bottom of my profile.
My favorite things include: 
wolves, Siberian huskies, snakes, the in game horse breeds gypsy vanner, finnish and highland ponies, the color blue, Raya and the Last Dragon ( the animation, art and story are all amazing! The animation in particular is breathtakingly beautiful! ). 
My hobbies are: drawing, embroidery, gardening ( although i can't keep anything alive ), photography and weather.
I accept all friendship requests! 
Feel free to pm me if you wanna chat about anime, manga, webtoons, kpop or anything else! 
( if i send you a friend request and you don't want to be my friend, just decline my request and i won't ask agian. I don't think that's rude, i just don't want to keep bothering you with a friend request over and over if you don't want to. )
You can sign my guest book if you like or go to the other forum to talk about anime and manga and webtoons and/or give recommendations, see my favorite youtube channels and BTS gifs and a few games! 
Daily Links: Xanthos , Xanthos , Xanthos , Xanthos , Xanthos , Topaz , Topaz , Topaz , Topaz , Topaz , Archimedes , Frost .
My kpop discovery backstory:
I discovered bts ( and kpop in general ) right after ( like no more than 3 weeks ) boy with luv came out. I was watching a video on the youtube channel react and they were reacting to music videos and they had one of bts songs in it ( i can't remember if it was boy with luv or a different one ) and i was like they seem cool, i'll check them out ( just like i had with many other bands and songs i had never heard of ) so i looked up their songs and the first one i saw was boy with luv and from then on i was a fan. Almost a year later after watching a lot of their other music videos and listening to their songs and watching them interact on game shows/ bts run clip compilations i decided to look up other kpop bands and that is my origin story of how i became a multi stan, mega bts fan and kpop fan. 
Currently into: Watching people play among us
Favorite players: Corpse husband, sykkuno, jacksepticeye and 5up
Current manga that i'm fascinated by:
Natsume yuujinchou ( english title: natsume's book of friends )
It's about natsume, a young boy who can see yokai since he was little and he went through many troubles ( with people seeing him acting weird and becoming afraid, passed between many relatives and so on ) because of it, so he doesn't tell anyone and is quite distant/ careful of how he acts around others. One day he meets a cat yokai that tells him his grandmother could see spirits as well and she had different spirits write their names in a book she called her book of friends, with that she can summon them and they have to do whatever she says. Natsume being her only blood relative is the only one who can give them their name back and thus free them from the book. The story goes through his dealings with yokai, and meeting people and yokai he wants to protect and thus finally giving him a place to come home and a family. The story is amazing! And the art is also stunning in my opinion, it gives you so many emotions and is very heartwarming, sad, sweet, beautiful and meaningful. I truly hope some of you will read this and check it out. 
Katana 
A story about a young boy who is part of a family of famous swordsmiths, he can see the true form/spirit/body of the sword. The story is about his encounters with different swords. 
My top 10 ( in no order ) for anime, manga and webtoons
Anime:   ( i watch english dub if at all possible )
Yona of the dawn  ( also the manga )
Naruto  ( as well as shippuden and all fillers )
The King's avatar  (awesome animation/cgi in my opinion, and my #1 favorite anime! )
Mushishi  ( kinda calming, has a unique aesthetic )
Prince of stride alternative 
Fairy tail
Food wars!
Snow white with red hair
Trigun
Saiyuki:  the whole series: saiyuki ( season 1) , saiyuki reload ( season 2 ) , saiyuki reload blast ( season 3 ) , saiyuki gunlock ( season 4 ) 
Ultimate otaku teacher
How to keep a mummy ( my #2 favorite anime! Really cute! )
Manga & Manhwa: ( i list what is bl so you know in case you don't like it ).
Scarlet empire ( #1 recommend, an amazing historical manga! Will make you cry. )
1/2 prince ( a lot of funny situations )
Versitile mage
Solo leveling
Tales of demons and gods
Takane to hana ( hilarious )
Here u are ( bl )
Re:monster
Doulou dalu ( i love the author's works )
Honto yajuu ( yet another bl, another of my favorite authors )
W Juliet ( re-read it at least 10 times )
Colette wa shinu koto ni shita ( adorable )
Setsuna Graffiti ( great story and cover art is poster worthy )
Himegimi to Sanbiki no Kemono ( definitely one of my favorites! A classic! )
Natsume yuujinchou ( the best! Emotional, heartwarming, entertaining and fun! )
Salad Days ( Tang LiuZang ) ( bl, beautiful art! )
Webtoons:
The gamer, My zombie boyfriend ( funny ), Eleceed, Super secret ( my first webtoon i ever read ), Revelation of Eros ( bl, on discover, amazing story based on true story ) 
Kpop ( and related ) groups i like are: 
BTS, SEVENTEEN, SHINee, GOT7, NCT 127, BLACKPINK, ATEEZ, Stray kids, DAY6, iKON, N.Flying, SuperM, Pentagon, TWICE, Monsta X, EXO, THE BOYZ, NCT U, The Rose, CRAVITY, ENHYPEN, Wanna One, TXT, WayV, EVERGLOW, STAYC, CNBLUE, IVE, Cherry Bullet, P1Harmony, Golden Child.
Kpop solo artists i like:
G-Dragon, K.will, LEE HI, Gaho, HOSHI, HOLLAND.
My bias:
BTS
Bias: everyone ( suga was my first bias. ) Taehyung is my ultimate bias.
Bts bias wrecker: everyone
Ateez
Bias: mingi
Bias wrecker: none ( for now )
Stray Kids
Bias: Felix, changbin, hyunjin, bang chan
Bias wrecker: I.N and Han 
DAY6
Bias: jae
Bias wrecker: everyone else
NCT 127
Bias: yuta and johnny
Bias wrecker: mark
SEVENTEEN
Bias: woozi and the8
Bias wrecker: joshua
EXO
Bias: kai
Bias wrecker: none
SHINee
Bias: key and onew
Bias wrecker: jonghyun
SuperM
Bias: mark
Bias wrecker: kai
Monsta X 
Bias: jooheon and hyungwon
Bias wrecker: minhyuk and kihyun
NCT U 
Bias: doyoung, jaehyun and taeil
Bias wrecker: none
CRAVITY
bias: ahn seongmin
Bias wrecker: everyone else
THE BOYZ
Bias: Heo Hyunjoon ( hwall )
Bias wrecker: none
EVERGLOW
Bias: sihyeon, aisha and yiren
Bias wrecker: mia
BLACKPINK
Bias: Lisa and Rosé
Bias wrecker: none
TXT
Bias: Beomgyu and Huening Kai
Bias wrecker: Soobin and Yeonjun
Jpop bands:
M!LK, JO1 
Other non english bands: 
Mayday 五月天, ONE OK ROCK, hitorie
Favorite vocaloid: Yuezheng Longya.
Future goals:
All companion animals, Have every coat of every breed, All highland pony coats.
Achievements: 
8/27/20 - my first wandering horse visited! ( nightmare ) community wanderer.
9/8/20 - I got my first divine Quindecim! ( from the howrse 15 year anniversary event ).
10/9/20 - my first event wandering horse ( echidna ) visited! ( The Greek Creature Wandering Horse Event ).
11/28/20 - the wandering horse Typhon visited! ( The Greek Creatures series ).
12/18/20 - the first time i got 10 passes from a Topaz.
12/22/20 - I got my second divine Dancer ( of the christmas raindeer horses ), from a coupon code from howrse as a gift.
1/1/21 - i got my fourth divine Prancer ( of the christmas raindeer horses) from the Equestrian hike event ).
2/10/21 - the wandering horse Wilderness visited! ( the Environment series ).
3/?/21 - the wandering horse Multicorn visited! ( the Unicorns series ).
5/8/21 - the wandering horse Multicorn visited! ( the Unicorns series ).
6/13/21 - the wandering horse Multicorn visited! ( the Unicorns series ).
7/2/21 - I got 3 horns of plenty from Xanthos today! ( meaning 3 out of 5 i stroked yesterday gave me one! ).
7/21/21 - the wandering horse Typhon visited! ( the Greek Creatures series ).
8/25/21 - the wandering horse Typhon visited! ( the Greek Creatures series ).
8/27/21 - I got my sixth divine Isis! I got her in 19 HOPs ( my first time getting a Divine in a luck item ).
11/4/21 - the wandering horse Nightmare visited! ( the Urban Legends series ).
11/28/21 - I am 18th place in popularity, thank you everyone!!
1/5/22 - the wandering horse Wilderness visited! ( the Environment series ).
2/4/22 - the wandering horse Multicorn visited! ( the Unicorns series ).
2/6/22 - I got my 8th and 9th divine Dark Chocolate & White Chocolate! ( in The Great Challenge event ).
2/14/22 I got my 10th divine Black Forest Cake! ( fragments from the lottery event and titan's challenges ).
2/17/22 - the wandering horse Nightmare visited! ( the Urban Legends series ).
4/22/22 - I got my 11th divine Lady of the Lake! ( in only 2 Golden Fleece! ). 
6/9/22 - the wandering horse Typhon visited! ( the Greek Creatures series ).
My affixes:
~ Legends of time ~  ---->  10,000+ GP.
The New Gen Heroes  ---->  horses i started using a blup schedule on. 
~ Soul Hunters ~   ---->  unicorns and special ( and divines ).
* Mystic river *   ---->  17,000+ GP.
《Storyboard Legends》 ---->  named after anime and manga characters.
σƒ ıммσятαł мємσяıєs  ---->  named after kpop songs, members and memes.
աɨռȶɛʀ's Fᴜʀʏ  ---->  grand prix and rossette winners. 
×Cσɳƒυʂιση×  ---->  named confusing names that don't make sense ( for fun! ).
°Gᗩᒪᗩ᙭Y ᗷᖇᗩIᑎ°   ---->  named after among us streamers and memes involving them.
ꏂ꓄ꏂꋪꋊꋬ꒒ Ꮇꏂꂵꄲꋪ꒐ꏂꇙ   ---->  named after BTS songs.
ARMY's Memories   ---->  named after BTS memes, members and events. 
ᎮᏒᏋፈᎥᎧᏬᏕ ᎥᏁ ᎷᎩ ᏋᎩᏋᏕ   ---->  named after rocks and gemstones.
₵haøtic ℭhocoℓatε   ——>  under 10,000 GP.
N̼e̼w̼ t̼i̼d̼e̼   ——> horses fully blupped after using blup schedule.
STAY ᴛʀᴜᴇ ᴛᴏ ʏᴏᴜʀꜱᴇʟꜰ  ——>  named after Stray Kids members, memes and songs.
Big Lick, Big Lie ——> for my Tennessee Walkers to shed light on the abuse they suffer. 
꧁ ʙʟ ʙᴇᴀᴜᴛɪᴇꜱ ꧂ ——> named after characters in BL manga, manhwa, webtoons and anime.
My collection of the stickers i found ( from other people ) that i like.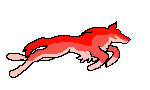 Useful information and thoughts:
*Don't break someone's heart-they only have 1; break their bones-they have 206.
*I wish common sense was more common.
1. On a Sears hairdryer: Do not use while sleeping. (that's the only time I have to work on my hair!).
2. On a bag of Fritos! ...You could be a winner! No purchase necessary. Details inside. (the shoplifter special?)
3. On a bar of Dial soap: "Directions: Use like regular soap." (and that would be how...?)
4. On some Swanson frozen dinners: "Serving suggestion: Defrost." (but, it's "just" a suggestion).
5. On Tesco's Tiramisu dessert (printed on bottom): "Do not turn upside down." (well...duh, a bit late, huh!)
6. On Marks & Spencer Bread Pudding: "Product will be hot after heating." (...and you thought...?)
7. On packaging for a Rowenta iron: "Do not iron clothes on body." (but wouldn't this save me more time?)
8. On Boot's Children Cough Medicine: "Do not drive a car or operate machinery after taking this medication." (We could do a lot to reduce the rate of construction accidents if we could just get those 5-year-olds with head-colds off those forklifts.)
9. On Nytol Sleep Aid: "Warning: May cause drowsiness." (and... I'm taking this because...?)
10. On most brands of Christmas lights: "For indoor or outdoor use only." (as opposed to...what?)
11. On a Japanese food processor: "Not to be used for the other use." (now, somebody out there, help me on this. I'm a bit curious.)
12. On Sunsbury's peanuts: "Warning: contains nuts." (talk about a news flash)
13. On an American Airlines packet of nuts: "Instructions: Open packet, eat nuts." (Step 3: maybe, uh...fly Delta?)
14. On a child's superman costume: "Wearing of this garment does not enable you to fly." (I don't blame the company. I blame the parents for this one.)
15. On a Swedish chainsaw: "Do not attempt to stop chain with your hands." (...was there a lot of this happening somewhere?)
16. On a hair straightener: "Do not use in water." (Yes, because I always straighten my hair when I'm taking a bath.)
17. On a child's play phone: "Will not work when plugged in." (Thank you for letting me know that- I was afraid my three year old was going to make a long distance phone call to Tokyo.)
18. On an apparatus used to hang up shovels, brooms, and other such things in a garage with a picture showing how it works: "Tools in picture not included in box" (ah, come on, I really wanted that pretty shovel!)
Now that you've smiled at least once, it's your turn to spread the stupidity copy and paste this into your profile
Things to Do in an Elevator:
1. Announce in a demonic voice: "I must find a more suitable host body."
2. Ask, "Did you hear that cable snapping sound?"
3. Drop a pen and wait until someone reaches to help pick it up, then scream, "That's mine!"
4. Hold the elevator door open and say you're waiting for your friend. After a while, let the doors close and say, "Hi John, how's your day been?"
5. Hum the theme to Jeopardy.
6. Leave a box in the corner, and when someone gets on, ask if they hear something ticking.
7. Make explosion noises when anyone presses a button.
8. Say, while holding a paper with OUT OF ORDER written on it, "I wonder why this was glued to the door when I came in."
9. Scribble furiously on a notepad while looking at each passenger. When they try to look, hide the pad.
10. Stare at another passenger for a while, then scream, "You're one of THEM!" , and cower to the far corner of the elevator.
11. When the elevator doors close, bang on them screaming, "Let me out!"
12. When there's only one other person on the elevator, tap them on the shoulder and pretend it wasn't you.
13. When the elevator doors close, announce to the others, "It's okay! Don't panic, they'll open again!"
14. Post this on your page if you think this is funny.
Re-post this if...
-you hear your name even if its not being called 
-you hate hearing your voice in recordings. 
-you use the word "thingy" when you can't remember what something is called. 
-you say the entire alphabet because you can't remember what letter comes next. 
-you and your best friend can say one word, and crack up.
-
you hate when one string of you're hoodie is longer than the other. 
-
you hate it when people think you like someone when you clearly don't. 
-you hate it when your favorite song comes on, as you pull into the driveway. 
-you feel like if get under the covers, you will be safe from anything
-you push those little buttons on the lids of fast-food drinks. 
-you hate when you tell a guy to shut up and they copy you in a higher voice 
-you hate it when you slap the little rainbow prism-thingies on the carpet and it goes onto your hand 
-you hate waking up from a good dream and it won't come back 
-your fridge has nothing to eat in it, even when it's packed with food 
-you stop the microwave when it gets to 0:01 to avoid hearing all the loud BEEPs 
-you hate it when you think of a good comeback after the argument is over 
-when someone tells you, "Don't look now," you always look anyways 
- you never lose anything, you just haven't found it yet
I have highlighted things I do. 
Funny things to do:
1. At lunch time, sit in your parked car with sunglasses on and point a hair dryer at passing cars. see if they slow down
2. Page yourself over the intercom; don't disguise your voice
3. Every time someone asks you to do something, ask if they want fries with that
4. Put your garbage can on your desk and label it "in"
5. Finish all your sentences with "in accordance with the prophecy"
6. Order a diet water whenever your go out to eat-with a serious face
7. Specify that your drive-through order is "to go."
8. As often as possible, skip rather than walk
9. Don't use any punctuation
10. Sing along at the opera
11. Go to a poetry recital and ask why the poems don't rhyme
12. Put mosquito netting around your work area and play tropical sounds all day
13. Five days in advance, tell your friends you cant attend their party because you're not in the mood
14. Have your friends address you by your wrestling name, Rock Bottom
15. When the money comes out of the ATM, scream "I won! I won!"
16. When leaving the zoo, start running towards the parking lot, yelling "Run for your lives,they're loose!!"
17. Repost this if you think it's funny!
How to get kicked out of walmart:
1. Set all the alarm clocks to go off in 10-minute intervals
2. Walk up to an employee and tell him/her in an official tone, "Code 3 in housewares,…"and see what happens.
3. Go to the Service Desk and ask to put a bag of M&M's on lay away.
4. Find one of the workers who is making a pyramid or a display of something and as soon as they are finished with it, ask for the thing that's on the bottom and have a panic attack until they give it to you.
5. Get on the loud speaker and declare a "Going Out of Business Sale, All Items 99% Off"
6. Buy a $200 item and pay for it all in pennies. Lose count at least two times.
7. Dart around the store suspiciously while loudly humming the theme from 'Mission Impossible'.
8. Move a 'CAUTION – WET FLOOR' sign to a carpeted area.
9. Sit down and relax on the patio furniture until they kick you out
10. Set up a tent in the camping department
11. Look right into the security camera, use it as a mirror and pick your nose.
12. Take pictures of absolutely everything.
13. When a clerk asks if they can help you, begin to cry and ask 'Why can't you people just leave me alone?
14. Hide in a clothing rack and when people browse through, say "PICK ME! PICK ME!"
17. See what you can "catch" by casting fishing poles into different isles.
18. Play football and see how many people you can get to join in.
19. Play soccer using the whole store as your field
20. Test the dodgeballs and throw them at passing people
21. Try to get people to race you across the store.
22. Superglue quarters to the floor and count how many people try to pick them up
23. Switch all the radios to strange stations such as polka or Mexican rap and turn the volume all the way up.
24. Fill up carts and just leave them around the store.
25. Drape a blanket around your shoulders and pretend to be superman.
33. Test brushes and combs
26. Have sword fights with tubes of wrapping paper.
37. Follow people.
27. Spray air-freshener everywhere.
28. Shopping cart races. Enough said.
29. When someone steps away from their cart to look at something, quickly make off with it without saying a word.
30. Running around the store screaming Walmart sucks, Walmart sucks let's go to Target!
31. Spill clear soap down an aisle.
GIRLS: WE RUN AROUND THE HOUSE WHILE WE BRUSH OUR TEETH. WE READ THE SHAMPOO BOTTLE IN THE SHOWER.WE LAUGH AT OUR OWN JOKES BEFORE WE TELL THEM. WE CAN READ A SENTENCE 10 TIMES WITHOUT UNDERSTANDING IT. WE GO INTO THE SHOWER AND FORGET OUR TOWELS, SO WE HAVE TO TAKE A RISKY RUN TO OUR BEDROOMS HOPING NOBODY SEES US. WE PUSH DOORS, EVEN WHEN THE BOLD LETTERS IN FRONT OF US SAY PULL. WE SAY "WHAT?" EVEN IF WE HAVE UNDERSTOOD EVERYTHING SOMEONE HAS SAID. WE HATE IT WHEN THE WIND MESSES UP OUR HAIR SO WE WALK BACKWARDS TO RE-FIX IT. WE CAN SEE THE SAME MOVIE 10 TIMES. WE HAVE TO CALL OUR OWN PHONE TO FIND IT. WE CAN LOOK AT THE CLOCK WITHOUT SEEING WHAT TIME IT IS. WE TURN THE PILLOW OVER TO LIE ON THE COLD SIDE. WE SET THE ALARM CLOCK TO RING EARLIER IN THE MORNING SO WE CAN LAY IN LONGER. BEFORE WE GO TO BED, WE CALCULATE HOW MANY HOURS WE GET TO SLEEP. WE TRY AND DO THINGS BEFORE THE MICROWAVE BEEPS, CLOSE THE FRIDGE DOOR REALLY SLOW TO SEE IF THE LIGHT STAYS ON, TRY AND BALANCE THE LIGHT SWITCH BETWEEN ON AND OFF. PUT THIS ON YOUR PAGE IF THIS IS THE KINDA GIRL YOU ARE!
Have you ever stopped to think just what horses sent to the slaughter house have to go through?? Did you know, they are taken in cattle trucks and half of them die on the way?? Did you know that when they get there, they are given nothing to eat or drink and are squished with heaps of other horses into a tiny yard?? Did you know that they shoot them over and over in the head with a nail gun and half the time they are still conscious. Do you know they hang them, cut their throats, and then let them bleed to death?? I bet you didn't. Did you know, they do this in front of the horse next to go so they know exactly whats going to happen to them?? Did you know they take mothers AND foals?? Did you know they take the foal away from the mother and let them watch their baby get killed brutally?? Or it can happen the other way round... if you've read this and you don't care LEAVE MY PAGE. If you've read this and do care put it on your page and let everyone know of the real horrors that go on behind those awful walls!!! This is crazy. Animals should be loved and cared for not hunted and tortured!!!!!
Your rainbow is intensely shaded
blue, green, and red.
What is says about you: You are an intelligent person. You appreciate friends who get along with one another. You share hobbies with friends and like trying to fit into their routines. You get bored easily and want friends who will keep up with you.
Find the colors of your rainbow at spacefem.com.
Put this on your page if you're a Stay: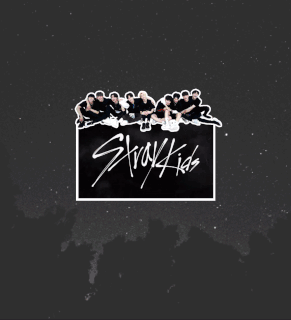 Stickers i have collected ( some others found & some i found ).



Bts memes and gifs i've found: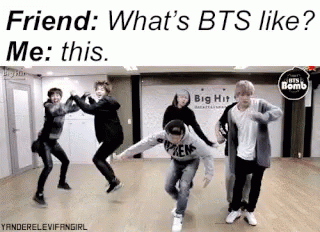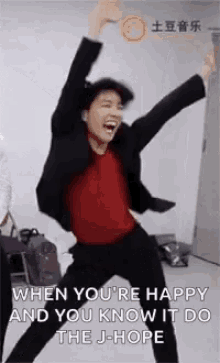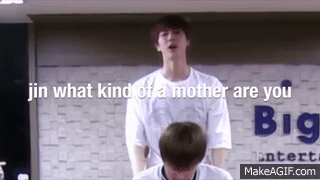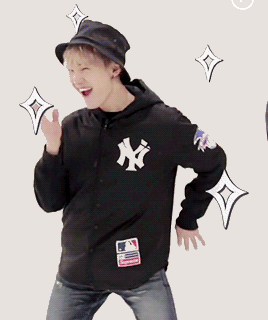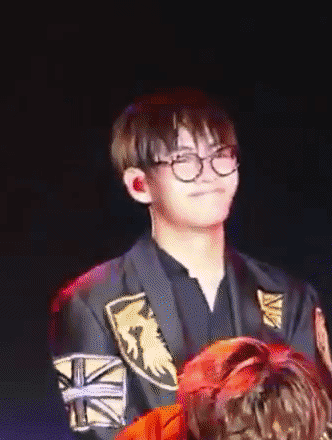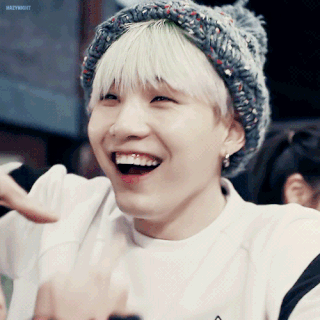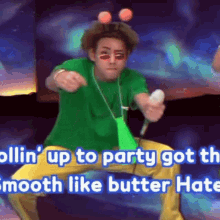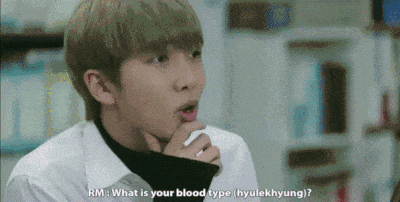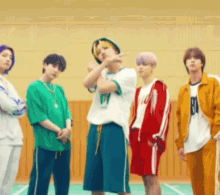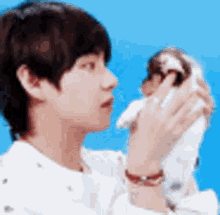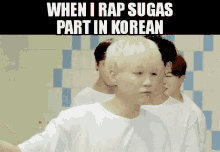 And let's not forget when jimin escapes and leaves jungkook behind without a second thought. Also, the jimin x floor and jimin x chairs saga.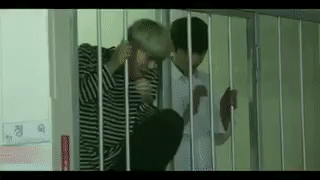 My memes and gifs for the BTS Butter hotter remix:
Jimin effortlessly jumping off the same chair he fell while sitting in earlier.
The classic jin style dance in the background ( right side, jin dancing )
Taehyung ( V ) being completely disinterested in the excitement 
Jimin's face and movements + jungkook popping up out of nowhere / ( gif 2 ) Taehyung being adorable!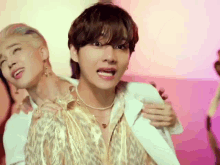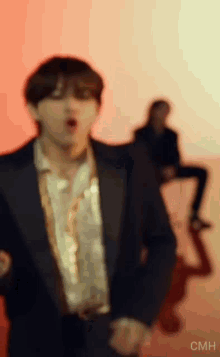 Jin singing while looking like he's scolding us + this whole scene of comedy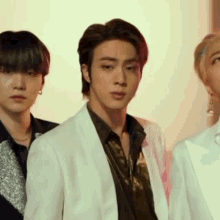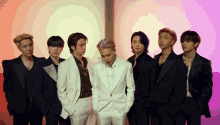 The yoongi dance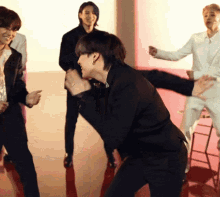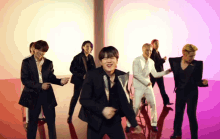 Jungkook's feat of athleticism 
Other comedy gold moments: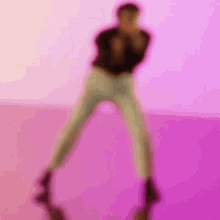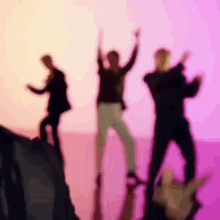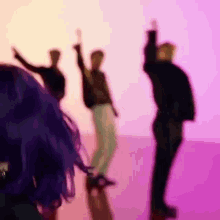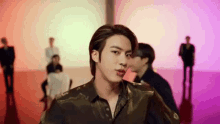 Butter cooler remix funny moments: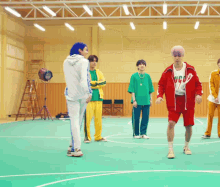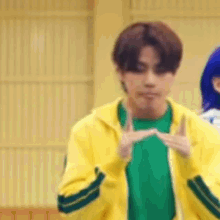 I am obsessed with BTS TinyTAN! They are so cute! 
Other kpop gifs:
If you made it this far, thanks for stopping by and being in the ( probably ) 1% of the people who stop by and read this.