Returning player here! Previous account was for Australian Ponies under "From Buck Ridge". Played for about two years and then left. Idk why... Now, I am navigating my way back into the game. For the most part, things have stayed the same. However, I have decided to start working with another breed this time. Hopefully, I will achieve or surpass that status I had in my previous account.
About me:
    I have ridden horses for many years! Love them. Definitely one of my favorite animals. Unfortunately, I don't ride anymore. Long story behind that. Just in case you were curious, I am not injured from riding. But... that's a story for another time. I am a Breyer fan/collector also. However, I have dwindled down on my collection. I have been to Breyerfest. Believe me, it was worth it! I highly recommend it.
    I am a dedicated, passionate hockey fan. Specifically for the Philadelphia Flyers. You might have noticed given my Gifs and my profile picture  of Claude Giroux. Yup, he is my favorite....for sure! I have other favorites too... he just tops the list! Yes, I do play hockey. Since I "discovered" this wonderful sport, I have become more open to others. Whereas years ago I didn't give a care. How strange!? I am a YouTuber for a growing/trending hockey channel and dog channel. If you would like to visit my channel/ watch the videos its called
Now Or Never Flyers Hockey
or you can PM me if you wanted a link. If you like another team, I am still available to listen/talk about the NHL, your team, or hockey! Except the Pens. Sorry...not sorry.

   I am a proud, dedicated, passionate, and huge supporter of our military and police. Without there dedication and sacrifices.... goodness who knows where we would be! I am Very passionate and patriotic about the USA, and love this beautiful country! If you are reading this and you are a active duty, veteran, or first responder... Thank You!
   As a note (4 Jun 2020) given the protesting/rioting in the United States I'll say this. While the death of George Floyd (or anyone's death) is sad, remember it's not just black lives that matter.... rather All Lives Matter! I am not saying this to hurt any feelings, I am simply just reminding whoever reads this.... that everyone's life matters! 
    I do like to read books, and they typically about the military. As for TV shows, I do watch quite a few. My favorites are SEAL Team, The Rookie, Fixer Upper, Hawaii Five-0 and NCIS Los Angeles. Sad they stopped making some of these... I like Monk, Psych, SWAT, and the other NCIS'. Yeah, you might have noticed the military and police genre/shows. I am not a big movie person, but I do watch a few here and there. Seen a few of the classics.
      If I am not playing hockey, working, or taking care of my dog, I play other video games to take up some spare time. I am a PUBG veteran and have been in the game since it has come out on mobile. I also play call of duty, however that's not my main focus. Aside from playing video games, I also take Brazilian Jiu-Jitsu classes, take loads of college classes, and maintain my high physical fitness status. Yeah, I do quite a bit! Somehow, I still manage to have time to chill!
     Otherwise not much. You are more than welcome to PM me about anything in my presentation, and I will try to respond as quickly as possible. I will accept friend requests. If you want to chat... that's fine too! Just keep in mind I am an adult player.
Growth of Buck Ridge Farms:
Day 1: Recreated a new account and two pairs of twins born. 
Day 4: Equestrian Center and affix was created.
Day 10: FINALLY figured out how to upload GIFs/ images into my presentation. Took me years and another account to get it right. Thank you jsniper and Superfluitysneeze for the help!
Day 11: Foxtrot sold for $170,000! Thank you seize the day for the extra equus!
Day 15: My highest GP Criollo, named November, was born (15576.79)! Beat fathers GP by 1 point! Welcome little one!
Day 18: Registered Shasta in the Grand Prix!
Day 21: Shasta won her first Rosette! First rosette for Buck Ridge Farms! 
Day 23: Completed 99 objectives! Need 1 more for reserve sales! 
Day 26: From the Blue Line and Shasta have contributed to 8 total rosettes for Buck Ridge Farms! Feel free to give them an apple for their amazing work! 
Day 27: From the Blue Line has won 10 rosettes! 
Day 28: I can now Reserve sales 
Day 56: 6 total rosettes for Shasta!
Day 57: Jakub, 15635.85, holds the record for highest GP for a Criollo in my farm. Welcome little one!
Buck Ridge Farms Horse breeds & Coverings:
   I breed high GP Argentinean Criollos. PM me if you would like one, Don't forget to check out the sales tab too! If you would like to reserve a covering, PM me a reasonable price and I'll get back to you. On the side, I also breed donkeys, Quarter Horses, and Selle Français.
The Stallions:
    I have a fully BLURPed 16704.13 GP Selle Français Stud, dapple gray color named From the Blue Line, that I am willing to reserve private coverings for. As of 7/21/20 he has a total of 18 rosettes to his name. If you PM me, I will give you a cheaper price. Otherwise, the cost is $7,500(for public coverings). If you would like to reserve a covering or want one of his foals, let me know.
   For Quarter Horses, Tampa Bay has a GP of 13770.39. Private coverings are less. However, if you chose to do public coverings, his cost is ~$2,500
Now for the Criollos....
 I have a fully BLURPed Stud named November with a GP of 15576.79. Private coverings are always less than public.....public coverings are $7,500. He does have a few foals already so check them out. 
I also have another Criollo stud named Yeti (Mixedbreed). His GP is at 16055.24. Since he is a mixbreed his covering prices will be less. ~$4,500 for all.
Hey Pens Fans. If you made it this far, this is for you!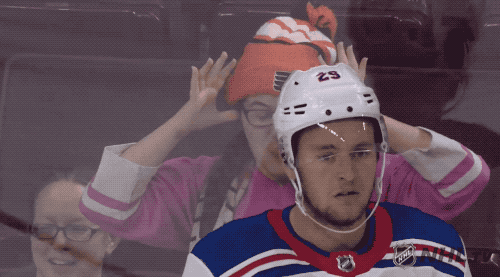 Congrats, You have made it to the end of my LONG presentation. Hope you enjoyed it! Do people even read presentations? Random question.