Hyunjin from Stray Kids is currently going through some rough times please give some love to the dancer and visual of Stray Kids.

 These issues have been cleared and he is now back in the band!
Thank you for everyone who watched Mypace it just reached 100million views today!! 2/20/21

Innie from Stray Kids just turned 20 this Monday please give some love to the maknae baby bread!! 2/8/21 


 He grew up so fast!!


bias:  Lee Know
bias wrecker: Lee Know, Changbin, and Han
other biases: all of them
Lee Know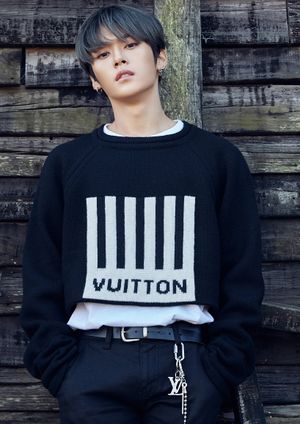 favorite song: well DUH all of them 

 But I can't get Circus out of my head
Blackpink bias
bias: Lisa
Bias wrecker: none
favorite song: How You Like That or Kill This Love
Lisa
ITZY bias
bias: Yuna and Ryujin
Bias wrecker: Yeji
Favorite song: Loco (all versions) and maybe also Weapon. 
Enhypen
Bias:Heesung, NI-KI
favorite song:Drunk-Dazed
TXT
Bias: Huening Kai
Bias wreckers: none
favorite song: Can't You See Me
ATEEZ
bias: San and Hongjoong ( I kind of don't know their names yet haha)
Bias Wrecker: none
favorite song: The Real
Tempest
bias: Lew and Hanbin (but I'll let you have him Meh No

)
bias wrecker: HanBin
favorite song: Can't stop shining 
I'm not as familiar with them yet

Meh No introduced me to Tempest so thanks to her I'm now into them ( you have broadened my horizons

)
Please stan
Stray Kids
! You have too!

The song that's stuck in my head: Case 143 by Stray Kids

 and Drive also by Stray Kids

 well two of them at least

1. On a Sears hairdryer: Do not use while sleeping. (that's the only time I have to work on my hair!).
2. On a bag of Fritos! ...You could be a winner! No purchase necessary. Details inside. (the shoplifter special?)
3. On a bar of Dial soap: "Directions: Use like regular soap." (and that would be how...?)
4. On some Swanson frozen dinners: "Serving suggestion: Defrost." (but, it's "just" a suggestion).
5. On Tesco's Tiramisu dessert (printed on bottom): "Do not turn upside down." (well...duh, a bit late, huh!)
6. On Marks & Spencer Bread Pudding: "Product will be hot after heating." (...and you thought...?)
7. On packaging for a Rowenta iron: "Do not iron clothes on body." (but wouldn't this save me more time?)
8. On Boot's Children Cough Medicine: "Do not drive a car or operate machinery after taking this medication." (We could do a lot to reduce the rate of construction accidents if we could just get those 5-year-olds with head-colds off those forklifts.)
9. On Nytol Sleep Aid: "Warning: May cause drowsiness." (and... I'm taking this because...?)
10. On most brands of Christmas lights: "For indoor or outdoor use only." (as opposed to...what?)
11. On a Japanese food processor: "Not to be used for the other use." (now, somebody out there, help me on this. I'm a bit curious.)
12. On Sunsbury's peanuts: "Warning: contains nuts." (talk about a news flash)
13. On an American Airlines packet of nuts: "Instructions: Open packet, eat nuts." (Step 3: maybe, uh...fly Delta?)
14. On a child's superman costume: "Wearing of this garment does not enable you to fly." (I don't blame the company. I blame the parents for this one.)
15. On a Swedish chainsaw: "Do not attempt to stop chain with your hands." (...was there a lot of this happening somewhere?)
16. On a hair straightener: "Do not use in water." (Yes, because I always straighten my hair when I'm taking a bath.)
17. On a child's play phone: "Will not work when plugged in." (Thank you for letting me know that- I was afraid my three year old was going to make a long distance phone call to Tokyo.)
18. On an apparatus used to hang up shovels, brooms, and other such things in a garage with a picture showing how it works: "Tools in picture not included in box" (ah, come on, I really wanted that pretty shovel!)
Now that you've smiled at least once, it's your turn to spread the stupidity copy and paste this into your profile

Things to Do in an Elevator:
1. Announce in a demonic voice: "I must find a more suitable host body."
2. Ask, "Did you hear that cable snapping sound?"
3. Drop a pen and wait until someone reaches to help pick it up, then scream, "That's mine!"
4. Hold the elevator door open and say you're waiting for your friend. After a while, let the doors close and say, "Hi John, how's your day been?"
5. Hum the theme to Jeopardy.
6. Leave a box in the corner, and when someone gets on, ask if they hear something ticking.
7. Make explosion noises when anyone presses a button.
8. Say, while holding a paper with OUT OF ORDER written on it, "I wonder why this was glued to the door when I came in."
9. Scribble furiously on a notepad while looking at each passenger. When they try to look, hide the pad.
10. Stare at another passenger for a while, then scream, "You're one of THEM!" , and cower to the far corner of the elevator.
11. When the elevator doors close, bang on them screaming, "Let me out!"
12. When there's only one other person on the elevator, tap them on the shoulder and pretend it wasn't you.
13. When the elevator doors close, announce to the others, "It's okay! Don't panic, they'll open again!"
14. Post this on your page if you think this is funny

Have you ever stopped to think just what horses sent to the slaughter house have to go through?? Did you know, they are taken in cattle trucks and half of them die on the way?? Did you know that when they get there, they are given nothing to eat or drink and are squished with heaps of other horses into a tiny yard?? Did you know that they shoot them over and over in the head with a nail gun and half the time they are still conscious. Do you know they hang them, cut their throats, and then let them bleed to death?? I bet you didn't. Did you know, they do this in front of the horse next to go so they know exactly whats going to happen to them?? Did you know they take mothers AND foals?? Did you know they take the foal away from the mother and let them watch their baby get killed brutally?? Or it can happen the other way round... if you've read this and you don't care LEAVE MY PAGE. If you've read this and do care put it on your page and let everyone know of the real horrors that go on behind those awful walls!!! This is crazy. Animals should be loved and cared for not hunted and tortured!!!!!
Can you raed tihs? I cdnuolt blveiee taht I cluod aulaclty uesdnatnrd waht I was rdanieg.The phaonmneal pweor of the hmuan mnid, aoccdrnig to a rscheearch at Cmabrigde Uinervtisy, it deosn't mttaer in waht oredr the ltteers in a wrod are, the olny iprmoatnt tihng is taht the frist and lsat ltteer be in the rghit pclae. The rset can be a taotl mses and you can sitll raed it wouthit a porbelm. Isn't tihs so wreid? I tnhik it is the wreidset tnihg on Ertah! If you can raed tihs cpoy and ptsae tihs on yuor porlflie
WAYS TO KEEP YOUR SANITY
1. Sit in parked a car with sunglasses on and point a hairdryer at passing cars and see if they slow down.
2. Page yourself over the intercom. Don't disguise your voice.
3. Everytime someone asks you to do something ask them if they want fries with that.
4. Put a paper bin on your desk and label it "in".
5. Order a diet water whenever you go out to eat- with a serious face.
6. Specify that your drive-through order is "To go."
7. Skip rather than walk.
8. Don't use any punctuation.
9. Sing along at the opera.
10. Five days in advance tell your friends you can't go to their party because you aren't in the mood.
11. Have your friends address you by your wrestling name, Rock Bottom.
12. When money comes out of the cash machine scream "I won, I won!"
13. When leaving the zoo, start running toward your car in the parking lot screaming "Run for your lives, they're loose!"
14. Put this on your page and make someone smile!
GIRLS: WE RUN AROUND THE HOUSE WHILE WE BRUSH OUR TEETH. WE READ THE SHAMPOO BOTTLE IN THE SHOWER.WE LAUGH AT OUR OWN JOKES BEFORE WE TELL THEM. WE CAN READ A SENTENCE 10 TIMES WITHOUT UNDERSTANDING IT. WE GO INTO THE SHOWER AND FORGET OUR TOWELS, SO WE HAVE TO TAKE A RISKY RUN TO OUR BEDROOMS HOPING NOBODY SEES US. WE PUSH DOORS, EVEN WHEN THE BOLD LETTERS IN FRONT OF US SAY PULL. WE SAY "WHAT?" EVEN IF WE HAVE UNDERSTOOD EVERYTHING SOMEONE HAS SAID. WE HATE IT WHEN THE WIND MESSES UP OUR HAIR SO WE WALK BACKWARDS TO RE-FIX IT. WE CAN SEE THE SAME MOVIE 10 TIMES. WE HAVE TO CALL OUR OWN PHONE TO FIND IT. WE CAN LOOK AT THE CLOCK WITHOUT SEEING WHAT TIME IT IS. WE TURN THE PILLOW OVER TO LIE ON THE COLD SIDE. WE SET THE ALARM CLOCK TO RING EARLIER IN THE MORNING SO WE CAN LAY IN LONGER. BEFORE WE GO TO BED, WE CALCULATE HOW MANY HOURS WE GET TO SLEEP. WE TRY AND DO THINGS BEFORE THE MICROWAVE BEEPS, CLOSE THE FRIDGE DOOR REALLY SLOW TO SEE IF THE LIGHT STAYS ON, TRY AND BALANCE THE LIGHT SWITCH BETWEEN ON AND OFF. PUT THIS ON YOUR PAGE IF THIS IS THE KINDA GIRL YOU ARE!
Re-post this if...
-you hear your name even if its not being called
-you hate hearing your voice in recordings.
-you use the word "thingy" when you can't remember what something is called.
-you say the entire alphabet because you can't remember what letter comes next. 
-you and your best friend can say one word, and crack up.
-you hate when one string of you're hoodie is longer than the other. 
-you hate it when people think you like someone when you clearly don't. 
-you hate it when your favorite song comes on, as you pull into the driveway. 
-you feel like if get under the covers, you will be safe from anything 
-you push those little buttons on the lids of fast-food drinks. 
-you hate when you tell a guy to shut up and they copy you in a higher voice 
-you hate it when you slap the little rainbow prism-thingies on the carpet and it goes onto your hand 
-you hate waking up from a good dream and it won't come back 
-your fridge has nothing to eat in it, even when it's packed with food 
-you stop the microwave when it gets to 0:01 to avoid hearing all the loud BEEPs 
-you hate it when you think of a good comeback after the argument is over 
-when someone tells you, "Don't look now," you always look anyways 
- you never lose anything, you just haven't found it yet.
 . ',|;-,.¸ .¸¸ . . . ¸,.,¸
. . . . ¸,' ¸,. . ¸ `-,"~-~',¸,.¹-~-._¸,.
. . . . ) . '"¨ . .):. .`-,;:.`,';;'¸,.¹¯¸¸,.- The Punctuation horse wants to be on
. . .,-' , , , , ,-';:.. . .`-¸;:.`,'--~'`,¯-.,¸_,everyone's page. Do your part, by putting
. . (. ,•¸,-~'¨|;;;::.. .. . "-,;:/,`,-~-~¬¯. . . . . . .¸,..,¸ . . . . .¸,.-~--.¸_ her on your page
. . . ¨`" . . . .|;;;:::.. . .. . ¯¯`*¬~---~~¬¬"``~-,;:;;`"~--~":;;::,-"''``¯¨`and help her
. . . . . . . . . ;;;::… . … , . . . . . . . . . . . . . . ¨`-,;;:;;::;;::;:;:`¬~-.¸ get around
. . . . . . . . . /;;;:;::… ,, ..:;, . . . . . . . . . ., ¸ . . . .`,;;:;:::;:;:;;-~"`¨¨`¬~ howrse :-)!!!
 . . . . . . . .|;;::;:... .:; .:;;¸ . . . . . . . . . ..:' . . . . . |;;::;;:;:;;"-~¬~-.,¸.-~'
. . . . . . . . . ;;::.. . `` .:;;;, . . . . . . . . . .::: . . . . . ,'`"~-,;;:;:;;.¸.,~--"`¨
. . . . . .¸.-~¬"`,-';:. . ..:;;::... .. .. . .. ... ..:;;. . . . .,' . . . '"""`¯
. . . . . l':,~-¬`;;:¸.-~¬"```"¬~--~¬, ..:;;¸-'¨¯`;:.. ./
. … . . |`|/`",-'¯ . . . . . . . . . . . . .`,.::;; . . . `,;:./
. . . . . .l,/`/,.¸ . . . . . . . . . . . . . . . ).::;; . . . .`¸;:`,\
. . . . . ./ (-.¸ ) . . . . . . . . . . . . .¸.-".:,-"' . . . . . /;:./
. . . . . |-~ . ¨ . . . . . . . . . . .¸-' ¸.-`' . . . . . . . .
-------------/\___/\ Put this on
------------(---W---) your page if
-----------=\---A--/= you are a
-------------)--R--( Warriors
------------/---R---\ fan too
------------)---I----(
-----------/----O----\
-----------\----R----/
------------\__S__/
----------------) )
---------------/ /
--------------( (
---------------\ )
NORMAL PEOPLE: See a stick with marks on it and ignore it
WARRIORS FANS: See a stick with marks on it and know it is Jayfeather's
NORMAL PEOPLE: go to a psychiatrist to tell their feelings
WARRIORS FANS: know Rock is watching them
NORMAL PEOPLE: say shut up or I'll tell on you!
WARRIORS FANS: say shut up or Tigerstar will get you!
NORMAL PEOPLE: say Dang it!
WARRIORS FANS: say Fox Dung!
NORMAL PEOPLE: when being chased yell HELP ME SOMEBODY!
WARRIORS FANS: when being chased yell SPOTTEDLEAF SHOW ME THE WAY!
NORMAL PEOPLE: Think black cats are bad luck
WARRIORS FANS: Think black cats are from ShadowClan
NORMAL PEOPLE: Ignore this
WARRIORS FANS: PUT THIS ON YOUR PAGE
Thank you for making it through and reading!


안녕
I'm obsessed with Skzoo!!
This is a picture of my beautiful cats!
Bunny Blue eyes!
Newbie who alomost always looks scared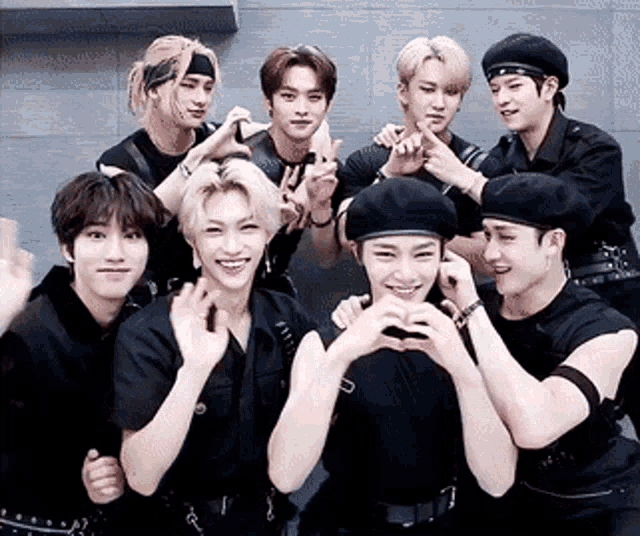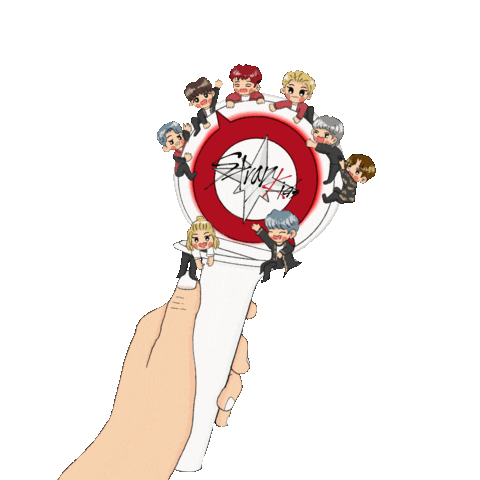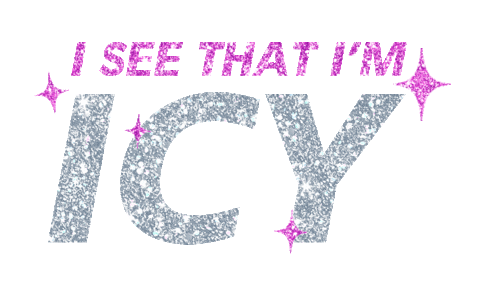 Your rainbow is strongly shaded
pink and blue.
What is says about you: You are a tranquil person. You appreciate everyone around you. You share hobbies with friends and like trying to fit into their routines. You are a good listener and your friends are glad to have you around in difficult times.
Find the colors of your rainbow at spacefem.com.