Bit about me: I am a 21 year old female player. I'm a returning player and have been playing since about 2012 but my original account was deleted due to inactivity. I have an associates degree in English, and I'm generally a quiet person(a type 9 and an INFJ, if that says anything), but if you talk to me about something I'm interested in you'll never get me to shut up.
  I live in the lovely state of Colorado, and as much as I'm surrounded by people who own horses, I don't ride much and have't gotten super into them, except for this game. I am still a big animal person though, and have had pets my whole life. I currently own a dog, and a cat. 
Fave shows/movies (In no particular order): [am currently utterly obsessed (again) with The Maze Runner and the ship Newtmas specifically. PLEASE come yell with me about them, I literally always wanna talk about them and this series. Plus I've written several fics about them and love the validation so if anyone's interested in reading them. . . hmu!] Agents of SHIELD, Once Upon a Time, Sense8, Downton Abbey, Wynonna Earp, Atypical, The Good Place, Lucifer, Gentleman Jack, The Bold Type, the Flash, basically every Marvel movie, The Old Guard, Inception, Interstellar, Harry Potter, Fantastic Beasts, Holding the Man, Rocketman, The Maze Runner trilogy, loads of Disney movies. . .
Fave books/series: All Souls Trilogy by Deborah Harkness, A Court of Thorns and Roses (and all the following books) by Sarah J. Maas, Harry Potter, The Maze Runner by James Dashner, Kingdom Keepers by Ridley Pearson, Tiger's Curse by Colleen Houck, His Dark Materials by Phillip Pullman. . .
Fave music: Dodie Clark (fave song being either "She", or "Burned Out"), The Band CAMINO (Fave song being "See Through", or "Roses"), Sleeping at Last (Fave song being "Next to Me", or "Atlas: Two"),  Miki Ratsula (Fave song being "Stones"), and many many more.
Fave podcasts: Wolf359, The Bright Sessions, The AM Archives, Borrasca, Welcome to NightVale, Within the Wires, Dreamboy
Hobbies: Reading, writing(lots of fanfic on both the reading and writing counts on AO3), photography, drawing/painting, playing the flute, trips to Disneyland (though much less so anymore), gaming (Horizon Zero Dawn, and Beyond: Two Souls are my faves)
 I'd love some new friends, please feel free to message me! I did a lot of RPG's last time around, and wouldn't mind getting back into that as well to flex my creative writing skills again.
I'm looking to create a great Equestrian center this time around, and collect some cool GA coats. I'm casually breeding high GP Akhal-Tekes as well. Not playing competitively, just looking to have fun
Popularity Ranking: 
#50 on 6/24/20
#16 on 6/25/20
Thank you so much you guys omg!!

(but where is the l/esbian flag tho?? Literally the first letter in the acronym!)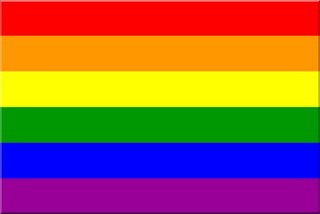 (I swear to god if I lose karma for posting the pride flag on my page I'm gonna riot.
Yes I'm a part of the LGBT community, and proud of it.)