WORK IN PROGRESS
My favorite quote(s): 
"I love you more than yesterday, but less than tomorrow."
"We don't meet people by accident. Everyone is meant to cross our path for some reason."
"You only fail when you stop trying"
"You know you're having a bad day when even your salad catfishes you"

"I think the saddest people always try their hardest to make other people happy because they know what it's like to feel absolutely worthless and they don't want anyone else to feel like that." 
Robin Williams
모든 게 궁금해. How's your day? 

Just your friendly neighborhood art and anime fan. I'm a serious mythical creature fan and avid tea drinker. I'm also a past senior kpop fan, and I'm still up to talk about kpop as well :) Skrrrrt on by for a cup of hot tea and friendly chats.
p.s. I'm really trying my best to learn to draw realistically, so if you have any pointer, I'd be more than happy to hear them.
R.I.P My baby, Bradley, May 6, 2018 
Age: 14
Breed: House Cat/ Siamese
I know you are in a safer place and without pain. 
I love you. You are once in a life time pet.
R.I.P. My Bunbun, Marie Ann Twinet, May 27, 2019
Age: 3 years old
Breed: Flemish Giant
Thank you for being the sweetest rabbit ever and always following me around.
Thank you for not leaving me when you had the chance.

I asked Jesus, "How much do you love me?" Jesus replies,"This much." And stretched his arms on the cross and died. If you love Jesus, put this on your page. 97% wont do it. When he was on the cross, he was thinking of YOU but only 3% of you will stand up for him When Jesus died on the cross, he was thinking of you! If you are one of the 7% will stand up for him, put this on your page! And who knows? Maybe we can make it 10%!!! 
God has no cell phone, but he is my favorite contact... 
He doesn't have a Facebook, but he is my best friend... 
He doesn't have a Twitter, but I still follow him...  
He has no internet, but we stay connected!
If God has been amazing in your life, post this to your page... I am not ashamed at all
Re-post this if... 
-you hear your name even if its not being called 
-you hate hearing your voice in recordings. 
-you use the word "thingy" when you can't remember what something is called. 
-you say the entire alphabet because you can't remember what letter comes next. 
-you and your best friend can say one word, and crack up. 
-you hate when one string of you're hoodie is longer than the other. 
-you hate it when people think you like someone when you clearly don't. 
-you hate it when your favorite song comes on, as you pull into the driveway. 
-you feel like if get under the covers, you will be safe from anything 
-you push those little buttons on the lids of fast-food drinks. 
-you hate when you tell a guy to shut up and they copy you in a higher voice 
-you hate it when you slap the little rainbow prism-thingies on the carpet and it goes onto your hand 
-all those times you watched Blues Clues and you never realized that Blue is a GIRL 
-you hate waking up from a good dream and it won't come back 
-your fridge has nothing to eat in it, even when it's packed with food 
-you stop the microwave when it gets to 0:01 to avoid hearing all the loud BEEPs 
-you hate it when you think of a good comeback after the argument is over 
-when someone tells you, "Don't look now," you always look anyways 
-you never lose anything, you just haven't found it yet 
WAYS TO KEEP YOUR SANITY 
1. Sit in parked a car with sunglasses on and point a hairdryer at passing cars and see if they slow down. 
2. Page yourself over the intercom. Don't disguise your voice. 
3. Everytime someone asks you to do something ask them if they want fries with that. 
4. Put a paper bin on your desk and label it "in". 
5. Order a diet water whenever you go out to eat- with a serious face. 
6. Specify that your drive-through order is "To go." 
7. Skip rather than walk. 
8. Don't use any punctuation. 
9. Sing along at the opera. 
10. Five days in advance tell your friends you can't go to their party because you aren't in the mood. 
11. Have your friends address you by your wrestling name, Rock Bottom. 
12. When money comes out of the cash machine scream "I won, I won!" 
13. When leaving the zoo, start running toward your car in the parking lot screaming "Run for your lives, they're loose!" 
14. Put this on your page and make someone smile!
~BIAS TRACK~
Here I will put all the groups I stan and my bias's and bias wreckers.
(btw, feel free to skip this part. It's just a little something I put together :))
BTS (방탄소년단)- 
Bias: All of 'em Bias Wrecker(s): Also all of 'em
ATEEZ (에이티즈)-
Bias: Wooyoung Bias Wrecker(s): San, Yeosang
GOT7 (갓세븐)-
Bias: Jackson Bias Wrecker: None yet (I'm LoYaL)
Stray Kids (스트레이 키즈)-
Bias: Han Bias Wrecker(s): Bangchan, Felix
Seventeen (세븐틴)-
Bias: Vernon (Vercaprio) Bias Wrecker: Woozi
SHINee (샤이니)-
Bias: Jonghyun (He will forever be my favorite) Bias Wrecker: Minho
ONEUS  (원어스)-
Bias: Leedo Bias Wrecker: Hwanwoong
NCT 127 (엔씨티 127)-
Bias: Taeyong Bias Wrecker: Mark 
WINNER (위너)-
Bias: Seunghoon Bias Wrecker: Mino
Big Bang (빅방)-
Bias: T.O.P. Bias Wrecker: Daesung
Super Junior (슈퍼주니어)-
Bias: Heechul Bias Wrecker: Leetuk
VAV (브이에이브이)-
Bias: St. Van
ToppDogg (탑독)-
Bias: B-Joo
VIXX (빅스 )-
Bias: Ravi Bias Wrecker: N
TXT (투모로우바이투게더)-
Bias: Beomgyu Bias Wrecker: Heungkai
BlackPink (블랙핑크)-
Bias: Lisa Bias Wrecker: Rose
ITZY (있지)-
Bias: Ryujin Bias Wrecker: Chaeryeong
TWICE (트와이스)-
Bias: Dahyun Bias Wrecker(s): Momo, Tzuyu, and Jeongyeon
EXID (이엑스아이디)-
Bias: Hani
(G)I-DLE (아이들)-
Bias: Shuhua Bias Wrecker: Yuqi
Girls' Generation (소녀시대)-
Bias: Tiffany Bias Wrecker: Yoona
MOMOLAND (모모랜드)-
Bias: Daisy Bias Wrecker(s): Nancy and Joo E
GUGUDAN (구구단) - 
Bias: Kang Mina
ASTRO (아스트로) - 
Bias: Moonbin Bias Wrecker: Eunwoo
K.A.R.D ( 카드)-
Bias: J.Seph Bias Wrecker: Somin
(I also stan a lot of solo artists, but this list is already too long o.0)
Some funny before you go owo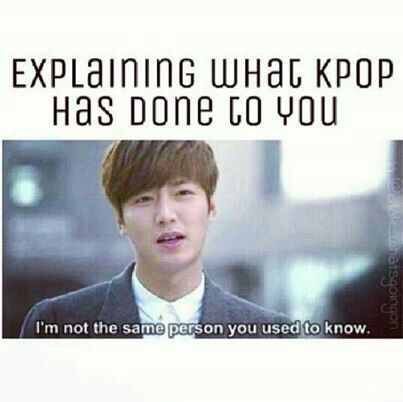 Since you made it all the way down here....
. . . .
.  .  .  .
*awkward silence*