Counts game in my forum:
The 50th, 500th and 5001st will all receive a mystery BMI!
IF happyfriend123 FINDS THIS ON YOUR PAGE YOU GET A TITANS CHALLENGE, HARMONY PACK, NYX PACK, OR HERA PACK. WHAT YOU GET DEPENDS ON HOW OFTEN YO CONGRAULATE HER! IF YOU PM HER ABOUT THIS YOU GET NOTHING!  
~If CG44 finds this on your page she will give you an item! No PMing allowed~ 
Keep reading the interesting stuff is further down!! 

---
I love horses and dogs, and I ride horses IRL and I loooovvveeee My Little Pony!
I play Star Stable online on the AU server. Find me as Adelaide Sparrowbird (I will return mail on sso)
I have Autism (a condition) and it makes it hard for me to recognize social cues, understand others' feelings and hold a conversation. I often get really lonely because I find it really hard to make (and talk to) friends. I find emotional events (such as someone passing) very hard because I don't know what to say to anyone, I am just 'there' and that is my way to comfort people. It is also really hard if I am behind in school because I don't know how to ask for help, if I am sick/sad/distressed because I don't know how to tell people that I feel that way. The most annoying thing is that no one understands me enough to make me feel better when I am down, because they will want to talk about it and I just want someone to be there (if I want someone at all). My best way of getting my feelings out is writing them in my diary, or sharing them with friends online (because online I can be as weird as I want and I won't be judged).
I live in Tassie and ride every Wednesday of the school terms, weather permitting, and miss out on a bit of school for it....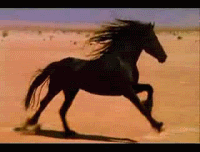 Let go of the light, fall in to the dark side!
On a Sears hairdryer: Do not use while sleeping. (that's the only time I have to work on my hair!).
On a bag of Fritos! ...You could be a winner! No purchase necessary. Details inside. (the shoplifter special?)
On a bar o f Dial soap: "Directions: Use like regular soap." (and that would be how...?)
On some Swanson frozen dinners: "Serving suggestion: Defrost." (but, it's "just" a suggestion).
On Tesco's Tiramisu dessert (printed on bottom): "Do not turn upside down." (well...duh, a bit late, huh!)
On Marks & Spencer Bread Pudding: "Product will be hot after heating." (...and you thought...?)
On packaging for a Rowenta iron: "Do not iron clothes on body." (but wouldn't this save me more time?)
On Boot's Children Cough Medicine: "Do not drive a car or operate machinery after taking this medication." (We could do a lot to reduce the rate of construction accidents if we could just get those 5-year-olds with head-colds off those forklifts.)
On Nytol Sleep Aid: "Warning: May cause drowsiness." (and... I'm taking this because...?)
On most brands of Christmas lights: "For indoor or outdoor use only." (as opposed to...what?)
On a Japanese food processor: "Not to be used for the other use." (now, somebody out there, help me on this. I'm a bit curious.)
On Sunsbury's peanuts: "Warning: contains nuts." (talk about a news flash)
On an American Airlines packet of nuts: "Instructions: Open packet, eat nuts." (Step 3: maybe, uh...fly Delta?)
On a child's superman costume: "Wearing of this garment does not enable you to fly." (I don't blame the company. I blame the parents for this one.)
On a Swedish chainsaw: "Do not attempt to stop chain with your hands." (...was there a lot of this happening somewhere?)
On a hair straightener: "Do not use in water." (Yes, because I always straighten my hair when I'm taking a bath.)
Now that you've smiled at least once, it's your turn to spread the stupidity copy and paste this into your profile.  
If you've read this far down, congrats.