Welcome, I'm AQHAchick
                    Selling High GP Quarter horses and horses for Prix
For High GP Quarter horses please PM me if you have any questions. Currently available horses are in sales, however the "waiting room" does have higher GP foals than what can be found currently in sales. 
The AQHA world show is less than 1 month away! (November 2-21) I will likely post a few links to live streams here if people are interested!
I have 4 vintage apples - anyone looking for a specific coat? I'll gladly throw it on a cheap horse and sell it to you for 20 passes. They just aren't my style
Personal skillers for PRIX ALL of my Prix skillers are available for sale. 
*Argentinean Criollo GP 15625 and skills are 20582+ (Cutting) 
*Mustang GP 15684 and skills 20306.63 (Barrel) 
*Tennessee Walker GP 16394.12 and skills 21420.48 (Western Pleasure)
* Gypsy Vanner (Cross Country)
*Lusitano (Dressage & Trot races)
*Thoroughbred (Gallop races)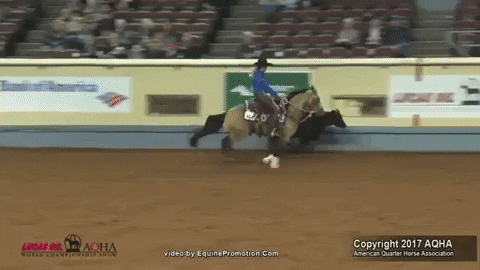 See horses for sale HERE
<<AQHA>> 
Announcements (horses I have bred only)
Highest GP QH:  15789.54 

 My goal is 15800 by 11-1!
new stud/up and coming <Blue>15753.72 (100Bulp) * thank you StrayCAT for the coverings!
Broodmares (100BULP and BOLDED) available - will include one 500e covering to the stud of your choice! (PM me) 
Sold Skillers/Comp horses (thank you for your purchase!) started on 6/16/2020. If you would like your name removed PM me and I will do so. 
Quarter Horse mare GP 14621.93 And est skills 19,037.8+ SOLD (6/16/2020) thank you! Patik07 
Lustiano stallion §Killdeer§ Skills 20916.13 SOLD (6/--/2020) thank you! Lyra Wolfslayer 
Tennessee Walker Stallion Robin 15959.37 GP and 20899.39+ skills SOLD (6/21/2020) Thank you!  Gayle5
Trakehner (Female) GP 13056.6 and over 17,000 skills! (highest for breed in sales! By a LOT) also has a wandering coat! (Sold 7/8/2020) Thank you! Kathihutch  
Marwari (Male) GP 15527.57 and 20,163+ skills (Punk Rock wandering Coat) (sold 7/9/2020) Thank you! Mimonez
Quarter Horse (Female) Hell Fire 19267+ skills and 14638 GP (Bred) @ 100 BULP (Ghost rider BoM) (sold 7/22/2020) Thank you! anelmemi
Percheron (Female) - 3 covers left and has F-wand for twins 100 BULP (7/27/2020)
Thank you! zethhorse
Quarter Horse 19236+ skills 14595 GP (Blob BoM) (Reining) (7-31-2020) Thank you! andysc95
Arabian *Unicorn* GP 13676.2 and 16311.80 skills Thank you! alj96
Appaloosa 14432.59 GP and 18889.27 skills Sold 8/29/2020 Thank you! Lamagie
stopped keeping track to focus on QH's if I start getting into Comp horses again I'll cont.
Wow you made it! thank you so much for reading (or just scrolling to the bottom) 

Some tid bits about me, I used to show competitively in AQHA with my horse. my favorite events were showmanship, equitation, and horsemanship. I have tried jumping, but haven't jumped higher than a foot/ 1' 6" ish. One day I would love to show in Western riding and Reining... I first started playing Howrse in 2007 (I went through multiple accounts over the years due to breaks). My favorite "famous" horses are Secretariat (the race horse), and Invitation only (pleasure/ all around QH stallion) I help 4-H youth now and enjoy passing on my experience. 
Kissing the Girls (AQHA) stallion
Quarter Horse Bulping things...
If your horse's genetics make its best western event *reining* (e.g. quarter horse, marwari, thoroughbred, gypsy vanner, Irish hunter) then try this:
* mountain rides
* forest rides
* jump training
* trot training
* trial competitions
* dressage training
* speed training
* cutting competitions
* stamina training
* reining competitions
* gallop training
Recommended: If your horse's genetics make its best classical event *gallop* (e.g. thoroughbred, quarter horse, paint horse, marwari, appaloosa, psh) or then try this:
* mountain rides
* dressage training
* speed training
* trot competitions
* gallop competitions
* forest rides
* showjumping competitions
* jump training
* gallop & trot training
* cross country competitions
* stamina training
AQHAchick's how to...
Bulp a QH (easiest/best with a Ctimer and Aheel) giving Bonuses and getting 60 skills in foal games is important too...
*mountain rides
*train speed
*train dressage
*select classical riding
*until age 5 enter as many gallop comps as possible (make sure to switch to western BEFORE/AT 5 yrs old) goal is to max out speed, dressage,& gallop skill gains from comps.
*Forest rides
*train Gallop
*Reining comps until 20 wins
*you can train in stamina and do Barrels and Cutting as well* Recommended