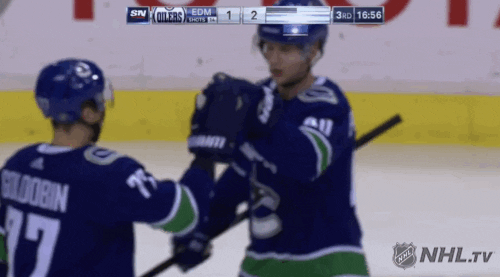 WELCOME TO MY PAGE!
AS YOU CAN SEE FROM THE ABOVE GIF,I AM A VANCOUVER/NHL FAN!
MY FAVOURITE PLAYER IS ELIAS PETTERSSON (NHL ALL STAR,ROOKIE RECORD HOLDER,AND CALDER TROPHY WINNER.)
I CAN NAME 3-4 PLAYERS FROM TEAMS I DON'T REALLY LIKE,BUT FROM THE ONES I FOLLOW,I KNOW ALOT!
ABOUT ME:GIRL,CRAZY,WEIRD,LOVER OF SPORTS,HAVE HAD 7-8 HORSES AT ONE TIME BEFORE,ALSO TOOK RIDING LESSONS.
THINGS I LIKE:HOCKEY,DOGS,HORSES,MY 2 PUPPIES,BOOKS,SPORTS IN GENERAL,PIZZA,ICE CREAM.
COOKIE MONSTER!!
THINGS I HATE:CATS,FOOTBALL,MOSQUITOES,THE MINNESOTA WILDS,WEEDING,LASAGNA,ETC
FEEL FREE TO PM ME,I DON'T BITE! BUT BE WARNED,I'M AWKWARD AT FIRST UNTIL MY WEIRD TAKES OVER

Водосбор is the coat name :)
IF ANYONE HAS THE ABOVE COAT FOR SALE,PLEASE PM ME!

I AM SAVED AND GOING TO HEAVEN WHEN I DIE!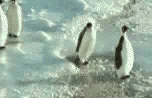 I DONT SWEAR,BUT THAT IS HALARIOUS


   NOW TO TRY SOMETHING I SAW ON SOMEONE ELSE'S PAGE!

SPELL YOUR USER:JSNIPER
SPELL IT WITH YOUR EYES CLOSED: JSBIPER

SPELL IT WITH YOUR ELBOW:JSNIPER

SPELL IT WITH YOUR PINKY:JSNIPER

SPELL IT WITH YOUR ELBOW:JSNIPER
BASH YOUR HEAD ON THE KEYBOARD:YUH Y7

ADMIT IT.YOU'RE JEALOUS OF MY SUPERIOR SPELLING SKILLS

HOPE YOU ENJOYED MY STUPIDITY! HERE ARE SOME COOL GIFS!