I am an adult player. I certainly don't want that to scare anyone because I swear I'm not some weirdo but I have always seen people letting other players know if they're an adult or not so I figured I'd do it too. I hope this even makes sense...

I am currently working the most on a program I founded called Split Farms. With this, I am providing horses for "free" (500e) to any and all players who aren't in the best place IRL (mentally, physically, situationally, etc.). The end goal is to bring those players a little happiness to change how they're feeling otherwise. If you want to check it out just pop over to my forum.
I don't accept random friend requests and am far too shy and socially awkward to really want to talk to you. Unless you truly need someone to talk to or think you'd like a bit of a challenge dragging someone out of their shell, then I will be more than kind and would love to talk. please note this isn't me being mean, I just do not want to friend people I do not personally know for privacy reasons and have been hurt by 'just talking' many times before.  Thank you for understanding <3 (I'm also stupid shy and awkward so it just helps my mental homeostasis.)

 You saved my life, I am so sorry that you had to lose yours.  I will never forget you, I will always thank you for what you have done.  Not a moment without missing you, you were my rock; and now my rock broke.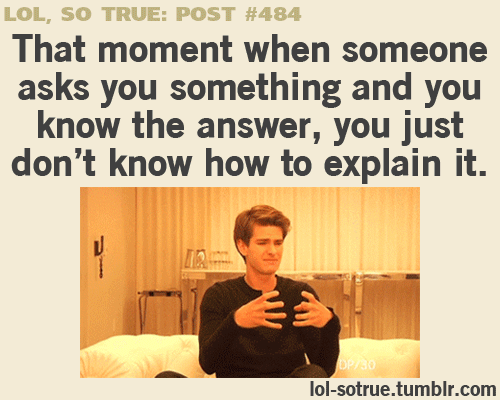 Looking  for these coats
Please let me know if you are willing to sell them <3. These are the prices I guessed at but will be more than happy to negotiate if I was off.

(RC)200,000e/270p, female
(RC)5k100p,female,appy
(RC)100k400p,female,
"The ones you love will never leave you because even if there are hundred reasons to give up, they will find one reason to hold on."

You know you want to do this too


For all my friends, whether close or casual, just because. One of the longest posts I will ever do... and the most real, too. Everyone will go through some hard times at some point. Life isn't easy. Just something to think about...did you know the people that are the strongest are usually the most sensitive? Did you know the people who exhibit the most kindness are the first to get mistreated? Did you know the ones who take care of others all the time are usually the ones who... need it the most? Did you know the three hardest things to say are I love you, I'm sorry, and Help me? Sometimes just because a person looks happy, you have to look past their smile and see how much pain they may be in. To all my friends who are going through some issues right now--let's start an intention avalanche. We all need positive intentions right now. May I ask my friends wherever you might be, to kindly copy and paste this status for one hour to give a moment of support to all those who have family problems, health struggles, job issues, worries of any kind and just need to know that someone cares. Do it for all of us, for nobody is immune. I hope to see this on the walls of all my friends just for moral support. I know some will!! I did it for a friend and you can too. (stolen from fish12345678's page.  I do not own any of it)
The girl you just called fat? She is overdosing on diet pills. The girl you just called ugly? She spends hours putting makeup on hoping people will like her. The boy you just tripped? He is abused at home. See that man with the ugly scars? He fought for his country. That guy you just made fun of for crying? His mother has recently died. You never know what it's like until you walk a mile in their shoes. Trust me. I bet you won't re-post this, only 5% do.
I am the girl that doesn't go to school dances, or games, and when I do go, I sit in a corner and read a book. I am the girl that spends most of her free time reading, writing, or doing other activities that most teenagers wouldn't call normal. I am the girl that people call weird and a freak either behind my back or to my face. I am the girl that doesn't spend all her time on MySpace, or talking to a girlfriend, or boyfriend, on a cell phone or regular phone. I am the girl that has stopped to smell the flowers and jump and splash in the rain. BUT I am also the girl who knows and is proud to be who she is, doesn't care if people call her weird (it's a compliment), who loves reading and writing and doing the things that no one seems to have the time to do anymore, who can express herself better with written words than actions, who doesn't need a guy to complete her and knows the importance of the little things.  She would, however, love to fit in.  She is smarter than you give her credit for, she is kinder than you could ever comprehend.  So when you see that girl, don't be afraid to talk to her, all she wants is to belong.     
 If you have ever, Taken a blade to that beautiful body of yours,  Skipped a meal at least once on purpose,  Cried your self to sleep because you weren't "good enough" or not slept at all because you fear what morning might bring, Preformed an act of self-mutilation in some form or had Suicidal thought /and actions .. put this on your profile lets see how many of us are out there   (I do mean it. I will always be here for those who wish to find me.)

Congrats, you made it to the end :).  For getting this far I guess you need a reward so I'll tell you a bit about myself.  I have some mental issues, I won't go into detail about them because, quite frankly, you don't get to know.  All you need to know is that no matter what I'm dealing with I will always put you before me; I would much rather know that someone else is happy first than work towards that in myself.  Movies/T.V. and music are the only things that help me through all of this.  Some of my favourites are the new MacGyver show, Suicide Squad (mostly 'cause of Jared Leto), Chronicle, and I love 30 Seconds to Mars, My Chemical Romance, Linkin Park, and Panic! at the Disco.  I also recently REALLY got into anime and manga

. Some of my favourites are (in no particular order) InuYasha, Nanatsu no Taizai, Shingeki no Kyojin, Fullmetal Alchemist, and I'm starting to watch Karneval but I already think I'm going to enjoy it. I'd like to apologize for the less-than-perfect avatar. I wanted to change it to something with Captain Levi and Petra because that is one of two relationships I actually am invested in in anime. I still remember like it was yesterday (even though it wasn't THAT long ago) how I thought "My Petra" during that... integral scene between the two of them. I will be making a better avatar with them in the future. I also stand with Vic Mignogna. I want to be a singer/actress/Japanese seiyuu when I grow up, or now, whichever comes first LOL. That's all I can think of for now ;).