SUPER HUGE MASSIVE SALE OF ALL HORSES!!!!!!!!!!!!
I breed Marwari Unis and horses!!!!! They've always been my favorite breed and I am ALWAYS looking for skiller marwaris
*all marwaris with the affix: River Okeanos are NOT for sale as they are team horses*
My current goals:
500,000 equus
1,000,000 equus
reach prestige of 50% in my EC
obtain a divine
Am buying horses with these price ranges :
Uni fails 500-1900 (unless gp is higher than 5000)
Unis-trades or 500-250000 
5000+gped horses- trade or 500-4000e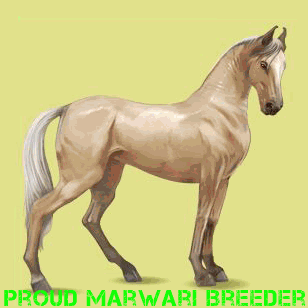 put this on you page if you are against animal abuse!
LETS FIGHT FOR THE ONES THAT CANT!
 *Tho my seniority say something around 300 look at my registration date so yes ikhow things work dont try to scam or one up me it wont work in fact ive been here before even then however my first account was hacked*
THE  JAGUAR FAMILY
Jaguardea 
Beautiful Rose
Princess of Jaguars
Man O War                                        War Admiral
War Brothers                                      War Brothers
 Looking for these coats!!!!