Buying all unwanted horses for 500-2500e - just pm & reserve!! 
I will accept ALL friend requests!!
I´ll be more than happy to congratulate you but I often forget about it, so just message me! 


All my horses in the "The other horses"-Tab are for sale!I will sale NONE of the others! 
Please note: I´m tired of getting messages offering me half the price I wanted for my horses! Yes, negotiable means we can talk about the price but I does not mean I´ll sell it below value!! 


I will no longer answer these massages!! And please don´t start with "What is your lowest price"! Just make a reasonable offer and we can talk about it!
Thanks!
Anybody sending a message like that will be blocked without further warning !!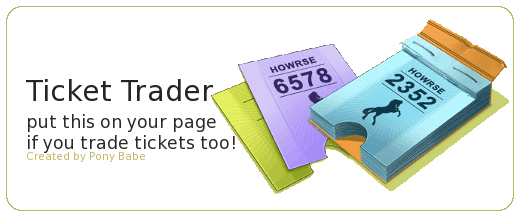 Now find they mistake:
ABCDEFGHIJKLNMOPQRSTUVWXYZ.
Now wish for something you really want after this count down. 
10 9 8 7 6 5 4 3 2 1, 
Now close your eyes and make a wish.************. 
Now put this as your page and your wish will come true.
You have 19 minutes. If you don't you will get the opposite of your wish it really works.
Re-post this if
-you hear your name even if its not being called
-you hate hearing your voice in recordings.
-you use the word "thingy" when you can't remember what something is called.
-you say the entire alphabet because you can't remember what letter comes next.
-you and your best friend can say one word, and crack up.
-you hate when one string of you're hoodie is longer than the other.
-you hate it when people think you like someone when you clearly don't.
-you hate it when your favorite song comes on, as you pull into the driveway
WE ARE GIRLS: WE RUN AROUND THE HOUSE WHILE WE BRUSH OUR TEETH. 
WE READ THE SHAMPOO BOTTLE IN THE SHOWER. 
WE LAUGH AT OUR OWN JOKES BEFORE WE TELL THEM. 
WE CAN READ A SENTENCE 10 TIMES WITHOUT UNDERSTANDING IT.  
WE PUSH DOORS, EVEN WHEN THE BOLD LETTERS IN FRONT OF US SAY PULL. 
WE SAY "WHAT?" EVEN IF WE HAVE UNDERSTOOD EVERYTHING SOMEONE HAS SAID. 
WE HATE IT WHEN THE WIND MESSES UP OUR HAIR. 
WE CAN SEE THE SAME MOVIE 10 TIMES. 
WE LAUGH AT SOMETHING FOR HOURS AND THEN FORGET WHAT WE WERE LAUGHING ABOUT. 
WE CAN LOOK AT THE CLOCK WITHOUT SEEING WHAT TIME IT IS. 
WE TURN THE PILLOW OVER TO LIE ON THE COLD SIDE. 
WE SET THE ALARM CLOCK TO RING EARLIER IN THE MORNING SO WE CAN LAY IN LONGER. 
BEFORE WE GO TO BED, WE CALCULATE HOW MANY HOURS WE GET TO SLEEP. 
WE TRY AND DO THINGS BEFORE THE MICROWAVE BEEPS.
WE TRY AND BALANCE THE LIGHT SWITCH BETWEEN ON AND OFF. 

PUT THIS ON YOUR PAGE IF THIS IS THE KINDA GIRL YOU ARE.