Horses in "The Other Horses" tab are generally available for sale. 



I will accept 

certain

 BMIs in place of passes for my sale horses. I need/want:
Golden Fleece

Titan's Challenge

Horns of Plenty



I would also trade any of my sale horses for a unicorn of any of these breeds:
      

Barb                                 

Icelandic Horse                         

Irish Hunter                      

Lusitano                 

Welsh




Looking for horses/unicorns with these pets:

Bear

Bee

Camel

Grizzley

Kangaroo

Ladybug

Owl

Dragon #2 (blue)

Dragon #4 (green)

Ghost #1

Ghost #2 

Ghost #3 

I will do my best to reciprocate all congratulations.

I am an adult woman, married with 1 adult son.
During my high school years I owned a purebred Arabian, a grandson of Hask. 

I don't own my own horse currently, but I do ride one of  my friends' regularly, Lady, a purebred Quarter Horse.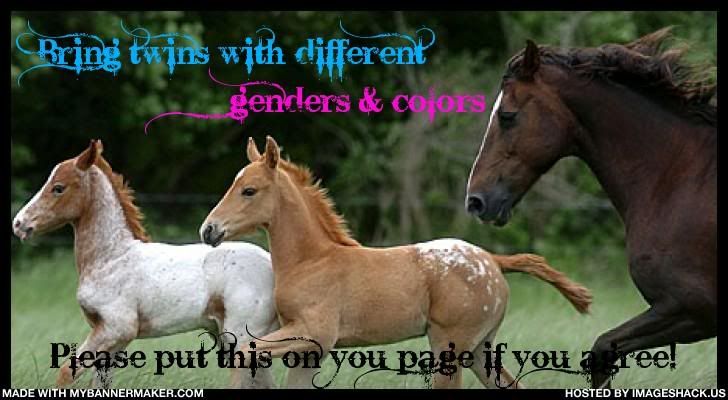 What Horse Colour Are You?

Your Result: Appaloosa

You are an Appaloosa! There is one thing about you that stands out, and that is *variety*. You are always up to something, you LOVE to have fun, and have a strange sense of humour that most people love (althought some don't!) You could be a marble, leopard, snowflake, frost or blanket appaloosa.

Bay
Grey
Palomino
Black
Dun
Chestnut
What Horse Colour Are You?
Quiz Created on GoToQuiz