I accept random friend requests! But I'm only online on the weekends so sorry if I don't get back to you. 
http://howrse.free.fr/xanthor_randomX5.php
(copy and paste into your browser)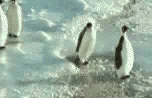 Lessons From Your Horse: 
1. When you're tense, let me teach you that there are lions in the woods, and we need to leave. NOW!! 
2. When you're short tempered, let me teach you how to slog around the pasture for an hour before you catch me. 
3. When you're short-sighted, let me teach you to figure out where, exactly, in 40 acres I'm hiding. 
4. When you're quick to react, let me teach you that herbivores kick much faster than omnivores. 
5. When you're worried, let me entertain you with my mystery lameness. 
6. When you feel superior, let me teach you that mostly, you're the maid service. 
7. When you're self-absorbed, let me teach you to pay attention!! (I told you about those lions in the woods...) 
8. When you're arrogant, let me teach you what 1,200 pounds of yahoo-let's-go! speed event horse can do when suitably inspired. 
9. When you're lonely, let me be your companion. Let's do lunch. Also breakfast, dinner, and snacks. 
10. When you're tired, don't forget the 600 pounds of grain that need to be unloaded. 
11. When you're feeling financially secure, let me teach you the meaning of "veterinary services, additional."
ad this and you'll think the human race won't make it too much longer:
On a Sears hairdryer: Do not use while sleeping. (that's the only time I have to work on my hair!).
On a bag of Fritos: You could be a winner! No purchase necessary. Details inside. (the shoplifter special?)
On a bar of Dial soap: "Directions: Use like regular soap." (and that would be how...?)
On some Swanson frozen dinners: "Serving suggestion: Defrost." (but, it's "just" a suggestion).
On Tesco's Tiramisu dessert (printed on bottom): "Do not turn upside down." (well... a bit late, huh!)
On Marks & Spencer Bread Pudding: "Product will be hot after heating." (...and you thought...?)
On packaging for a Rowenta iron: "Do not iron clothes on body." (but wouldn't this save me more time?)
On Boot's Children Cough Medicine: "Do not drive a car or operate machinery after taking this medication." (We could do a lot to reduce the rate of construction accidents if we could just get those 5-year-olds with head-colds off those forklifts.)
On Nytol Sleep Aid: "Warning: May cause drowsiness." (and I'm taking this because...?)
On most brands of Christmas lights: "For indoor or outdoor use only." (as opposed to...what?)
On a Japanese food processor: "Not to be used for the other use." (now, somebody out there, help me on this. I'm a bit curious.)
On Sunsbury's peanuts: "Warning: contains nuts." (talk about a news flash)
On an American Airlines packet of nuts: "Instructions: Open packet, eat nuts." (Step 3: maybe, uh...fly Delta?)
On a child's superman costume: "Wearing of this garment does not enable you to fly." (I don't blame the company. I blame the parents for this one.)
On a Swedish chainsaw: "Do not attempt to stop chain with your hands." (...was there a lot of this happening somewhere?)
On a hair straightener: "Do not use in water." (Yes, because I always straighten my hair when I'm taking a bath.)

    -you hear your name even if its not being called
    -you hate hearing your voice in recordings.
    -you use the word "thingy" when you can't remember what something is called.
    -you say the entire alphabet because you can't remember what letter comes next.
    -you and your best friend can say one word, and crack up.
    -you hate when one string of you're hoodie is longer than the other.
    -you hate it when people think you like someone when you clearly don't.
    -you hate it when your favorite song comes on, as you pull into the driveway
WE ARE GIRLS:  WE READ THE SHAMPOO BOTTLE IN THE SHOWER. WE LAUGH AT OUR OWN JOKES BEFORE WE TELL THEM. WE CAN READ A SENTENCE 6 TIMES WITHOUT UNDERSTANDING IT. WE SAY "WHAT?" EVEN IF WE HAVE UNDERSTOOD EVERYTHING SOMEONE HAS SAID. WE HATE IT WHEN THE WIND MESSES UP OUR HAIR. WE CAN SEE THE SAME MOVIE 8 TIMES.  WE CAN LOOK AT THE CLOCK WITHOUT SEEING WHAT TIME IT IS. WE TURN THE PILLOW OVER TO LIE ON THE COLD SIDE. WE SET THE ALARM CLOCK TO RING EARLIER IN THE MORNING SO WE CAN LAY IN LONGER. BEFORE WE GO TO BED, WE CALCULATE HOW MANY HOURS WE GET TO SLEEP. WE TRY AND DO THINGS BEFORE THE MICROWAVE BEEPS.  CLOSE THE FRIDGE DOOR REALLY SLOW TO SEE IF THE LIGHT STAYS ON. TRY AND BALANCE THE LIGHT SWITCH BETWEEN ON AND OFF.
                  PUT THIS ON YOUR PAGE IF THIS IS THE KINDA GIRL YOU ARE. 
Dear Santa, This year for Christmas I'd like; no wait... Forget that. Get in your sleigh, go to Afghanistan, get our soldiers and bring them home. They deserve to be with their families on Christmas. Post this as your page to show respect for the soldiers who won't be coming home for Christmas.