Hey all - Due to personal circumstances, I am taking a bit of a break - I will only be logging in a few times per month to try to problem solve my game, until I can get things situated in real life.  I would appreciate it if you are able to hit my races and if any of you have a top dressage skiller or two to board.  If you need anything, send me a PM and I will get back to you on my next log in.  Thanks!


---

Skiller Lusi's available for sale.  Please check the Skiller Sales tabs for available horses.  All horses above GP release are always sold gelded. No exceptions. 
Current GP release:
Adults:      Foals:    Covers:  

---
♫♪
If you have time, please enter my races.
♫♪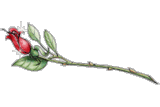 I am always looking for clouds.  Please PM me if you have any strays laying around. I pay $5,000 per cloud.  Multiples are great!    

I also need a Nyx Pack and will pay 30,000 
I am actively looking for MA's - will pay 10,000e each.  Please drop me a PM and I will pick them up. One is great, two is better!

GREAT NEWS!  9/15/13

THE HOWRSE TEAM IS CONSIDERING HOW THEY CAN IMPLEMENT MY IDEA!  Thank you  all so much for voting!

Please Vote for My Idea!:
Sticky note on each horses page

It is currently being considered beginning today, 5/5/10.  Please Vote!  It's on the
Voting Tab in the ideas forum.  Please take a look at the ideas forum and vote!
(click forums at the top of the page, then click to see the Ideas Forum)
I'm running to the Sea Scape EC Forum to stroke Xanthos

!
 

 
 

Things I Love

I would love it if you would put your Divine or Special Horse in my EC.  I am working toward 60e lessons and I am very close.  Thank you so much to Dovesi and Moonlight Dreamer for your help!  It is truly appreciated..

I would love it if you would vote for my idea to put sticky notes on horses pages. 


I love it when players are helpful and kind to each other.  This is a game where we all come to have fun.

I love wolves, puppies, and horses of course!!

 

 

My Game

I am always looking for good comp horses to raise my comps.  If you have one that exceeds my comp skills, drop me a PM and I will take a look. 

Unless we are in the middle of a promotion, I prefer friend request be sent only after we have had several conversations.  I value the friends I have in my list - I am not trying to get the biggest list.  Please don't send random friend requests.

That being said, if you have a question, I am always glad to help.

I do not sell my pass horses - I keep them and use them myself, however, if you are looking for a good buy, check out my sales tab - many of the foals can be had for a decent price.

 

 
 
 

More Information....


I will buy:

Hestia's Gift ...............Negotiable             Passes..................10,000e

Nyx Packs....................30,000e           Morpheus Arms....10,000e
Boreas's Lunge.................7,000e         Hera Packs .........10,000e
Atalante Pack................10,000e        Piece of Cloud.......5,000e

Fertility Wands ................5,000e     Aphrodite's Tears .....3,000e   

Chronos Timers...............5,000e      Zeus' lightning bolt...4,000e
Centaur Pack.................5,000e    Medusa's Blood............1,000e
    Horn of Abundance......5,000e     Horn Of Plenty ..........1,000e
                         
Golden Spurs..................3,000e   Eolus' Wind ...................1,000e   
Seahorse .....................0,000e     Philosopher's Stone.......1,000e  
Golden Apple...............1,000e                  Poseidon's Pack...........10,000e   


Daphne's Laurels.........1,000e                  Poseidon's Bridle...........4,000e

Black Orchids.............0,000e                 Poseidon's Shoes or Saddle.3,000e

 
 



Layout designed by 123tc code generated at howrseinfo.com



 
My friend ilovewight made this wonderful banner for me!  Thanks so much!

Copy this code to your website to display this banner!
<a href="http://www.mybannermaker.com" target="_blank"><img src="http://i.imgur.com/tfq97.jpg" alt='Create your own banner at mybannermaker.com!' border=0 /></a><br>