Dr Zig - sharing her expertise freely and helping and supporting INT Howrse's community since 2008, including 4 years 8 months as a moderator. Described in 2016, by our original Ow (April 2007 - June 2016), as "a wizard on the mechanics of the game", "my most valuable asset in the community", "have a huge heart" and "nobody has contributed more to the community".
I wish, with every fibre of my being, that I was still on the team  – I'm disabled, alone, and mostly housebound, so it meant the whole world to me... and still does.

always happy to answer game play questions via PM, as I have been since 2008 

This was the aim every day since 2008




It means more to me than I can put into words right now.
I was the No.1 ranked player from 16 April 2023 to 4 May 2023, and was back in No.1 position on June 3 - 6 

It's Christmas. Sing along with
Monkey

On the 12th Day of Monkey, my Monkey gave to me...
Check our Jump Monkey, Jump horses daily for the rest of the song as Monkey counts down to the arrival of Santa 

Yes, I made a Dr Zig account on Discord 

I do all lottery, pinata, derby, and other types of friend clicks that show up on the list the event pages shows me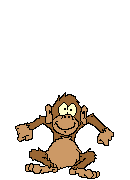 Need help blupping? Dr Zig's famous Blupping Guides (click) in my forum. They suit every breed on the game (ones named in the guides are just examples), every breed that will ever be added, and even part-bred horses. Just look at your horse's genetics and choose the method that best matches!
Have you got a Nordic divine? (click)
Blup is irrelevant when breeding divines, so if you have a female divine who has not been bred before, and you're looking for a covering, it's likely that one of my lads can help  Cake divines and Qilin can't give public coverings.
13 years seniority






Thanks a million to everyone who voted for me. I deeply appreciate it, more than I know how to say, and I am honoured to have been selected as an Ambassador

Howrse's new Ambassadors program - I was an 'ambassador' for all Howrse players for many years, behind the scenes, both from long before and during my time on the Howrse Team. During those years I got many new features added to the game (including its monkey mascot), got some proposed features modified and others halted, and had influence on mod selection and game rules – all on the grounds of how they would benefit / affect players in our wonderful community – and I got things done to help many individual players (including those who have no idea that it was I who got issues fixed for them and/or fought on their behalf). I also developed methods / procedures that are used widely by players on INT and other versions of the game (e.g. foal games, blupping guides).
Helping and speaking up for players on Howrse has always been of huge importance to me. There is nobody who has been more player-focused than me in our community – one of the reasons why our original Ow (April 2007 to June 2016)  often said I have "a huge heart" and that I was "my most valuable asset in the community". Only she knew the full extent of all that I've done for our game and its wonderful community.


There are a lot of things I would like to see amended or added to the game (e.g. some comps and sales issues, mentoring, promo issues, divines, and more), and in addition to being a voice for those, I would be a voice for what you want too. It's what I have always done during my many years on Howrse, and I have helped to bring many features and changes over the past decade.
I accept all friend requests

I return as many congrats as I can, but sometimes I'm logged in while working – naughty Zig 

– or I'm busy blupping or skilling and so don't see the congrats. I also try to do as many pinata clicks, lottery ticket returns, Great Challenge help requests, and other promo-type things as I can

I often use the 'autocomp' feature, so if my horse keeps beating your one it is not intentional 
Monkey went on a big UK adventure in May 2017. He travelled on a big ship, ate lots of cookies, saw a scary seagull, protected Zig from wasps, climbed a ladder, met a very famous Howrse player, visited a house of chocolate, and has been updating his Facebook page with videos of animals, pictures of cakes, Minions memes, stories of mischief, and more 

 and he had so much fun that he may be back 'on tour'!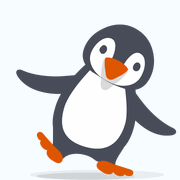 run cute burger, run! before Monkey catches you!