On leave from the game to look after my 2 little girls. Anything to do with flawless please pm raven horses
I am a adult player. None of my horses are for sale please don't ask. If i want to buy your horse i will pm you please don't beg me to buy your horse. I don't do trades please 
don't ask.
 Alot of my blups are done on co, so please note it may not be me blupping. I do apologize for any *stomps* I do use the auto comp, just drop me a pm if it happens and i will help with fills. 
I am currently working hard on my ec. It is now 60e missions and also a 40+ bonus ec. if you would like a box please pm me.
None of my Rc's or Ga's are for sale.I will not sell anything or give out coverings from Any of my teams so please do not ask. Buying Ma's.
background forest green pictures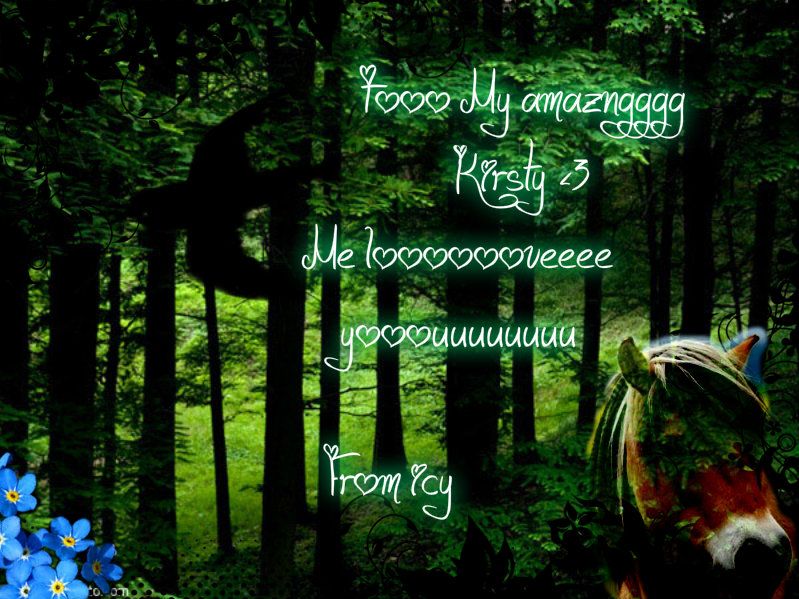 5/3/2015 I have won my 1st classical grand prix with into my soul. Thank you revolution for selling me a great horse.
To the man in my life, 
You are my best friend and most times my only friend. 
You are always there to pick me up of the ground.
Nobody will ever understand me the way you do. 
You are proof that no matter how tough life is we can still be happy cause we have each other. You always know how put a smile on my face. 
I love you for everything you have done for me and stood by me no matter what. You my world my everything. 
I love you with all my heart ♡