[Info] Posting images in forums (and PMs)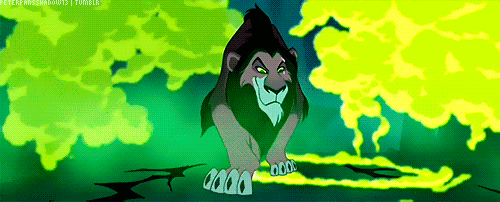 why can't post a gif on my presentation like we used to? (sorry I haven't been active in over 3 years and I'm trying the [img*]image[/img*] ) even when you click add photo on this forum it's the [img*] format but it won't show up on my presentation.

The image even shows up here but not on my page I'm so confused.

Posted messages: 63
Karma: 10 points
(IMG=https://www.howrse.com/elevage/fiche/?id=10711783)
IMG=https://s3.amazonaws.com/static.howrse.com/Creation/25838-normal.png
Hahahaha noooo I can't do it lol
https://data.whicdn.com/images/220172968/original.gif
Well that didn't go as planned
Posted messages: 14
Karma: 10 points
Posted messages: 5,374
Karma: 10 points
Posted messages: 273
Karma: 10 points
[IMG*=https://lh3.googleusercontent.com/s7FA1cruCoRmV4wW9aVvQbl4IufKwn9bFy7qymV4_a_O1ExynHknBfoAHIulF6i08ab7yIZMygV5K4HdGpaHn0Q8WuxcKrSDS-8K-kLJuFu_sKVUVg0mqVBBQ6SJq1WfItqdgfvQBPGAX3iRonA1_dB2C2gH35Bz51cirYOOmTOAdWEopebrQDccIrqS-GtzIGjOZTWOfIAfoXFjZjFRr7h7jKmLomXb7BywZL_Bg6ky5U8q1n8IFYHek2LWgiFp2fK5Qze9gOmZ6M_YD-Jp_5sGGC4DCdQXfrUrqpB25548QXNznlPlXXD-5vxwh7qv9R_0qoOGmA9tW5OVkoDF4eTafcSGsDd9hvWx5N04BBvkcSTw-5pROc0lnU9y429IadEskxIY0_oPATQ3ZL10vrhHpcMpiCA-Ax79veOHhENIsizzBjs6WWAAaSCmYJW_7e9mu5cv03XApT_PDbEzST6k-owOdB1qtz1sYEcwqQ4y8KtT4HIZPTt7dXTl_YJrmCc4Oq93dFRHtHAdmCGz9LR1xiIwi-EGqjKDSnxOpse52w729i5SwppOiPLKfW2SZdY082ekL6EvfC5Garpm9B_TRqvnZ0J4jBnHiS03TwoJCWFXns21-_tM8h_fCxmIoN4nDB5D4qqNeiF8nfv3Q3OZy3GgCbtdAbJYG6gPdg9zCuM_NXGuyg=s200-no]
https://lh3.googleusercontent.com/s7FA1cruCoRmV4wW9aVvQbl4IufKwn9bFy7qymV4_a_O1ExynHknBfoAHIulF6i08ab7yIZMygV5K4HdGpaHn0Q8WuxcKrSDS-8K-kLJuFu_sKVUVg0mqVBBQ6SJq1WfItqdgfvQBPGAX3iRonA1_dB2C2gH35Bz51cirYOOmTOAdWEopebrQDccIrqS-GtzIGjOZTWOfIAfoXFjZjFRr7h7jKmLomXb7BywZL_Bg6ky5U8q1n8IFYHek2LWgiFp2fK5Qze9gOmZ6M_YD-Jp_5sGGC4DCdQXfrUrqpB25548QXNznlPlXXD-5vxwh7qv9R_0qoOGmA9tW5OVkoDF4eTafcSGsDd9hvWx5N04BBvkcSTw-5pROc0lnU9y429IadEskxIY0_oPATQ3ZL10vrhHpcMpiCA-Ax79veOHhENIsizzBjs6WWAAaSCmYJW_7e9mu5cv03XApT_PDbEzST6k-owOdB1qtz1sYEcwqQ4y8KtT4HIZPTt7dXTl_YJrmCc4Oq93dFRHtHAdmCGz9LR1xiIwi-EGqjKDSnxOpse52w729i5SwppOiPLKfW2SZdY082ekL6EvfC5Garpm9B_TRqvnZ0J4jBnHiS03TwoJCWFXns21-_tM8h_fCxmIoN4nDB5D4qqNeiF8nfv3Q3OZy3GgCbtdAbJYG6gPdg9zCuM_NXGuyg=s200-no[/IMG]