[Info] Companion coats Gallery
Two new pretties for me!

Hope these links work...
Unknown
Unknown
᙭ ᗯᎥᑎǤ, yes the goat is the most common companion. That is it's regular form without a coat on.
Posted messages: 10,527
Karma: 10 points
These are all such cute finds!

This one is super cute, great find! I have an orange cat who must be by same creator.
[IMG] http://creation.howrse.com.s3.amazonaws.com/100004019-console.jpg[/IMG]
lol and another one, dont you find thats always the way? thought i had them but apparently not.

I loved this one.. I sure do miss the horses having pets...

Posted messages: 57
Karma: 10 points
My latest kittys.
10 uses
99 uses
Schneewittchen
♫Katha♫
40
100011696
Germany
New one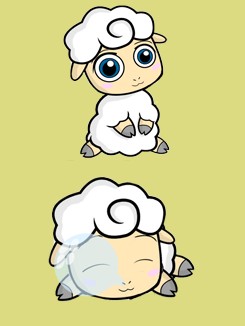 On a roll. Sometimes it's good to take a break. All kinds of new ones in sales.
Latest!
I saw that 10 use cat you got fall into the sales and wanted to buy it so bad but i just simply couldn't afford it at that moment. I knew it wouldn't last, and figured i'd see it here. Congrats!