We're changing the Croesus' Fortune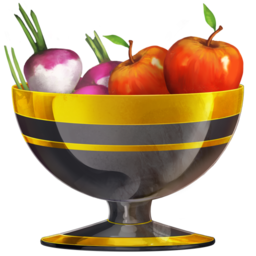 Double your chances of finding treats or bonuses while completing actions with your horse thanks to the Croesus' Fortune!
We've changed it to make it more convenient: it automatically gives you three bonus items! It is also available for purchase on the Black Market on a permanent basis.
It now automatically provides a comb, a hoof pick and a tub of grease!
The effect of the tub of grease is permanent (+8 in stamina and speed).
You can purchase it on the Black Market for 15 .
These changes are retroactive on the Croesus' Fortunes that you have in your inventory.
Let us know what you think about this change.
(1. Not satisfied -> 5. Very satisfied)
Have fun playing everyone!