Whomever designed this unicorn should submit it to Howrse. It is beautiful!
I breed mainly Morgans, Morabs (Morgan/Arab crosses) and occasionally Quarter Ponies.

ALERT! ALERT! ALERT! ALERT!

I MAY ACCEPT GA HORSE TRADES FOR GA HORSES IN MY SALES. YOU WILL HAVE TO GO FIRST DUE TO MYSELF BEING SCAMMED. MUST HAVE SIMILIAR BMS OR SKILLS.

EVEN IF SOMEONE  SAYS ON THEIR PAGE THAT THEY LOST KARMA DUE TO  SOMETHING ELSE, DON'T  BELIEVE IT!
I TOOK A CHANCE ON A PLAYER OFFERING TO TRADE DA HORSES AND  THEY SCAMMED ME. 

NOWADAYS THESE KIDS THINK IT'S OK TO LIE, CHEAT AND STEAL AND THAT IS PART OF WHAT IS WRONG WITH OUR SOCIETY. NOBODY HAS ANY MORALS OR  HONESTY. IT'S ALL ABOUT HOW CAN WE GET SOMETHING THAT WE DIDN'T EARN FOR FREE REGARDLESS OF HOW IT AFFECTS OTHERS.
HOW YOU TREAT PEOPLE REFLECTS YOUR CHARACTER AND THE KIND OF PERSON  YOU ARE AND IT SHOULDN'T MATTER IF  YOU ARE FACELESS BEHIND A COMPUTER SCREEN.

IF THAT IS THE KIND OF PERSON YOU WANT TO BE THEN EVENTUALLY YOU WILL GET YOURS IN THE END.
http://www.howrse.com/centre/forum/sujet?id=436212&sujet=429510551
http://www.howrse.com/centre/forum/sujet?id=436212&sujet=429510551http://howrse.free.fr/xanthor_randomX5.php

http://www.howrse.com/centre/forum/sujet?id=436212&sujet=429510551
That is what is wrong with the world nowadays. If someone is dishonest or commits a crime they should have it plastered all over the place to warn others.  Why? Maybe it might make them stop. We need to stop protecting the ones who do wrong!

STARTING TODAY 10-13-15     If I have a horse for sale for 500e and 1 pass, DO NOT offer me 1000e. That is an insult and not worth my time to even respond. If you do make offers like that you will be ignored.

 WILL NOT BE SELLING ANY DIAMOND APPLE HORSES UNLESS IT IS ALREADY IN THE SALES.

http://www.howrse.com/member/forum/topic?id=859063712&page=0
TO ANYONE THINKING OF LEAVING THE GAME- I WILL BUY ANY HORSE THAT WAS BRED BY ME FOR 10000E. IF YOU DELETE YOUR GAME WITHOUT SELLING YOUR HORSES, THE HORSES YOU HAVE WILL DISAPPEAR AND AFFECT THE PEDIGREES OF ANY FOALS THEY HAVE HAD. PLEASE LET ME BUY THEM FIRST.


http://www.howrse.com/elevage/chevaux/cheval?id=10071688&message=vieillissement is finally 100% blupped.               
          Take a look at him, he is a 19* Purebred Arabian Pegasus with a Diamond Apple coat, he is beautiful!
   If you have a GA horse that you do not want, I will buy it for 40000e. If it is skilled or has BM items we can negotiate.















MY HORSES

I currently am collecting horses that have purple, blue, pinata or green tack on decently skilled horses. All tack must match to get the color bonus.








UP FOR STUD



I have 100 blup studs of all breeds including crossbreeds and foundation horses. If you see one you like, pm me and I'll give you a covering for 2000e. My Morgan and Morab studs are 5000e.


OTHER NEWS

Overall ranking 137th on 07/18/11

Overall ranking 299th on 6/29/13




HORSE TRADES


I WILL NO LONGER GO FIRST IN HORSE TRADES DUE TO BEING SCAMMED BY 2 DISHONEST PLAYERS.


Really takes the fun out of playing the game when you have to worry about thieves.





I had over 20 references and growing in my forum until it disappeared but I am honest and not a cheat and I expect the same in return.

Otherwise I'm a pretty easygoing player. Any questions about the game, buying or selling horses, bm items, just ask.  

 


http://www.howrse.com/elevage/chevaux/cheval?id=12267595








Layout designed by Sahara Paints code generated at howrseinfo.com





Thanks to all who congratulate me!http://howrse.free.fr/xanthor_randomX5.php

http://www.theequinest.com/breeds/akhal-teke/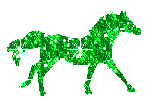 http://s430.photobucket.com/albums/qq24/love_tricia24/?action=view&current=119815658017839zo4.jpg
STOP HORSE SLAUGHTER AND ANIMAL ABUSE!http://s430.photobucket.com/albums/qq24/love_tricia24/?action=view&current=119815658017839zo4.jpg
Thanks for visiting my page!http://www.howrse.com/joueur/fiche/?id=28233172